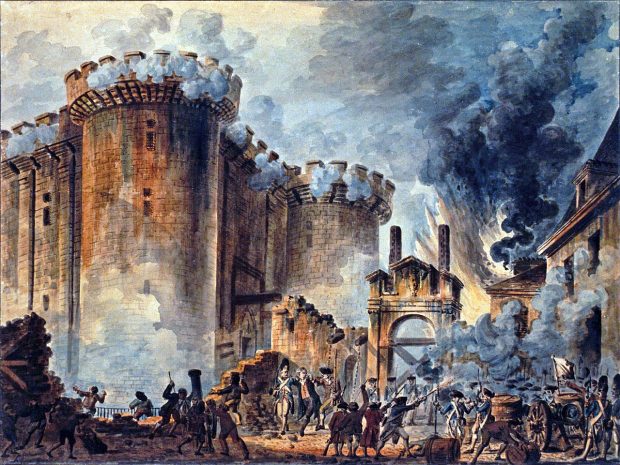 The following is a blog post written by our French Community Coordinator, Juliette Chaniot. Tomorrow is an important day in French history. We're excited to pay homage to both The Storming of the Bastille in 1789 and The Feast of the Federation in 1790, by posting our second French blog post. Enjoy!
Bonjour à tous les français, demain se trouve être la fête nationale française célébrant à la fois la prise de la Bastille en 1789 mais également et moins connue, la Fête de la Fédération, jour d'union nationale de 1790.
HootSuite a ainsi réalisé une nouvelle vidéo, plus amusante encore que les précédentes, en l'honneur de ce jour symbolisant la liberté!
Mais avant d'aller célébrer comme il se doit ce jour de liberté, veuillez trouver un petit récap' de chaque vidéo:
Vidéo numéro 1 – Le petit dej'

Au menu: pains au chocolat, croissant, café, et vin (!) pour Nico avec une introduction aux bases d'HootSuite: s'identifier gratuitement, connecter ses comptes de réseaux sociaux, enregistrer et gérer ses flux, prévoir un message dans le temps. HootSuite vous permet de suivre à partir d'une même plateforme tous vos comptes de réseaux sociaux. Besoin de tweeter un message pour le 14 juillet sans prendre le risque de perdre votre téléphone en faisant la fête devant le feu d'artifice? Prévoyez votre tweet et profitez de la soirée!
Vidéo numéro 2 – Le déjeuner

Au menu: baguette, cookies, fromage et (encore!) du vin accompagné d'une présentation amusante, sous la pluie de Whistler, d'une nouvelle fonctionnalité disponible sur l'App directory d'HootSuite: Instagram! Depuis 2 semaines, vous pouvez gérer en plus de vos comptes de réseaux sociaux, votre compte de photos instantanées Instagram, tout comme YouTube, Flickr en passant par Tumblr!
Vidéo numéro 3 – Le dîner

Une introduction sur HootSuite University autour d'un bon coq au vin! Si vous avez des questions, ou des difficultés à l'utilisation du tableau de bord en ligne, n'hésitez pas à vous rendre sur HootSuite University pour des vidéos et tutoriels en ligne, très simples d'utilisation!
En espérant que les vidéos vous ont séduit, toute l'équipe d'HootSuite espère que vous fêterez dignement le 14 juillet pour nous!
Vive la France!