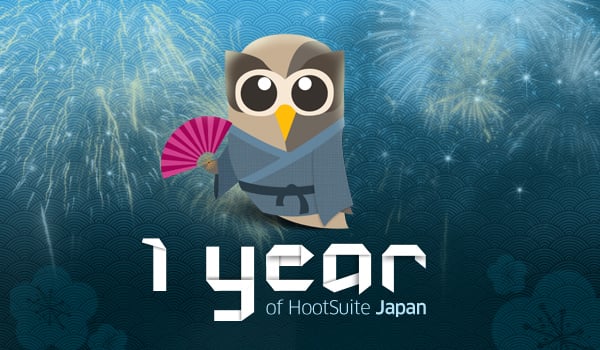 Konnichiwa from HootSuite,
Here at HootSuite we're celebrating the 1 year anniversary of HootSuite Japan. On behalf of the whole team, we thank the Japanese HootFans for continuing feedback and support. For those of you outside of Japan, we want to share a bit of our story and let you know how we're celebrating with the Nihonjin Owls.
Visting: HootSuite CEO Ryan Holmes first visited Japan in the spring of 2010 drawing much excitement from the legions of Japanese HootSuite users as he visited companies, events, and media. A year later, Japan is HootSuite's second largest market and our relationship with Japan continues to grow stronger.
Read more