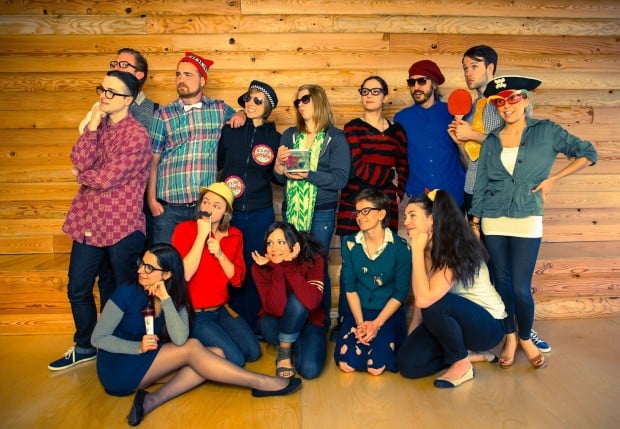 Here at HootSuite, our customer support team fields hundreds of questions every single day. In fact, last May we surpassed the 100,000 support ticket milestone, maintaining a 93% satisfaction rating month-over-month. Each day brings something different, which is to be expected when you have 8 million people using your tool. But though the comments and questions are never exactly the same, there are a few that pop up far more often than others. Here are our 5 most-asked HootSuite support questions, and the answers to help you solve them.
"My scheduled messages didn't post!" or "It shows an error in my past scheduled messages. What do I do?"
Often these issues will display errors like "The Facebook credentials provided are invalid," "Facebook/Twitter indicates that you're not allowed to make this request," or "Daily update limit reached" in the Past Scheduled view of the Publisher. Basically, this means that the connection between HootSuite and your Facebook or Twitter account has been lost.

This can be easily fixed by reconnecting your account. To do so, click your user profile icon on the left side menu of your dashboard. Depending on which social network you need to reconnect, double click the Facebook or Twitter profile that has been problematic and click "Connect." Fill in your credentials (username and password) and click "Authorize App" for Twitter or "Log In" for Facebook. With that, you shouldn't have any more scheduling issues!
"I see a HootSuite API error on my mobile device that prevents me from posting. What do I do?"
This one is a simple fix. All you have to do is reset your password on your HootSuite web dashboard by following the instructions posted here. Next, log out and back into the mobile app with your new password, and you should no longer receive that error message.
"My boss paid for me to be part of his Pro account but it still says that I have a Free account. What gives?"
If a HootSuite Pro member has added you to their organization, you 'inherit' Pro permissions like team collaboration and analytics. These capabilities come through their organization, but your account itself remains Free. If you'd like to upgrade to Pro, you can do so by clicking "Enhance My Plan" here.
"Why can't I add my Google+ account?" and "How do I tell if I have a Google+ page or profile?"
HootSuite only has an integration with Google+ Pages, and not Google+ Profiles.

To check whether you have a Google+ Page or Profile, log into the native Google+ site with the credentials that you're trying to use. Once there, hover over the "Home" section to expand your options menu. Click "Pages" and if you see no page listed there, you only have a profile and cannot interact with it from within HootSuite.

We know that many of our users enjoy Google+ so if the Google+ Profiles API is opened up to us, you can bet we'll work on bringing that functionality to HootSuite users.
"Why are some buttons unresponsive/not working properly?" or "Some of my tweets or Facebook comments are missing from my streams, where are they?"
Please try clearing your dashboard cache by going to "Settings" (in your left hand dashboard menu), clicking "Preferences" and then "Clear cached messages." That should help clear things up!
If any of these solutions didn't fix the problem, or if your question/issue doesn't appear on this list, please contact our support team by tweeting to @HootSuite_Help or submit a ticket at the HootSuite Help Desk. To save us both some time, let us know if you've already tried any of these solutions without success! Our Help Desk is also full of informative articles to help you solve your problems quickly and easily.