5 Steps to Social Media Compliance ~ White Paper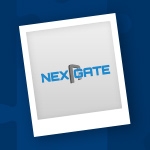 HootSuite recently announced a strategic partnership with Nexgate, a world leader in social media brand protection and compliance. Today, we're happy to co-release a new white paper, "The 5 Steps to Social Media Compliance: What You Need to Know Before You Go Social", to prepare your regulated organization for safe and compliant social media activity.
For enterprises in regulated industries, avoiding social media is no longer a valid option. The regulatory requirements for social communications are coming into clearer focus, and it's imperative for regulated enterprises to not only have a social media policy, but enforce it consistently. In fact, the compliance risks of not monitoring and engaging on social media now exceed the risks associated with participating.
What's needed is a complete social media compliance solution that can work on an enterprise scale. Together, HootSuite and Nexgate help enterprises govern their social media assets, safeguard their brands, and enforce social media policies for regulatory compliance. To find out why some of the world's biggest brands trust HootSuite and Nexgate, explore some of our latest online resources:
White Paper
The 5 Steps to Social Media Compliance: What You Need to Know Before You Go Social
Webinar
Secure Your Social Enterprise with HootSuite and Nexgate
CIO Blog Series
Social Media for the CIO, Part 1: Social Media Governance
Social Media for the CIO, Part 2: Social Media Security
Social Media for the CIO, Part 3: Social Media Compliance