'Appy Hour is open as the HootSuite App Directory is now available to everyone with a HootSuite account.
Starting today, HootSuite's 2.7 million owls can now all enjoy the addition of YouTube, Flickr, Tumblr, and Get Satisfaction to their HootSuite dashboards… with more integrated apps to join the App Directory in the near future. These integrations were previously available only to HootSuite Pro and Enterprise customers.




Gain access to the HootSuite App Directory by "Tweeting the Love" to your pals from a pop-up window that you'll see the next time you visit your HootSuite dashboard.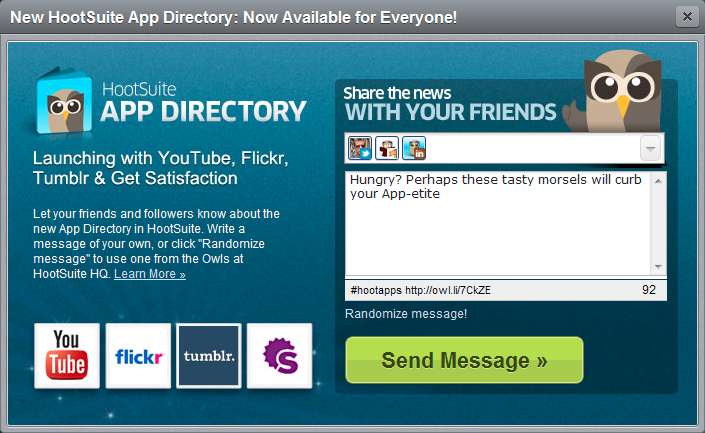 App it up
The HootSuite App Directory announcement provides you with more details about the recent launch of this platform. Learn more about how third-party developers can build custom apps right into the HootSuite social media management dashboard.
To get started using the apps, check out these videos created by HootSuite University and see how easy it is to share content and comments to these newly added networks. The HootSuite Help Desk also has a full collection of articles and forums about the apps.
App in mind?
The HootSuite App Directory provides a great opportunity for third-party developers and designers to create custom integrations for the dashboard.
Want to get involved? Apply for developer access and add to the growing collection of extensions and applications in the dashboard.
Let us know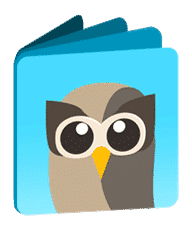 Your favorite social network not available? Submit your idea and vote up requests on the HootSuite App Directory Feedback Channel. You can also send feedback to @HootSuite_Apps, plus learn about the latest updates and tips for developers.