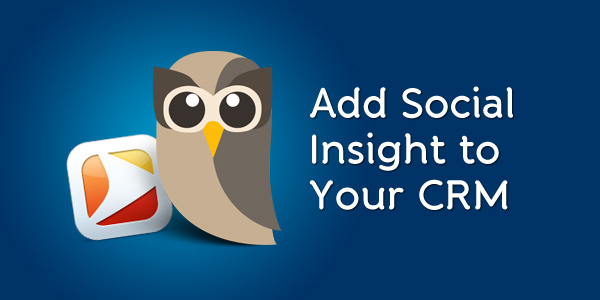 Tweet, post, like, share or comment on something lately? Chances are, your customers already have – and it may have been with, or about your company.
As more people take to social media to communicate and interact with businesses, it's important to understand the interactions customers have with a company and its social networks. The challenge with most companies is that social data is often managed solely within the confines of marketing, customer support, and social media teams. Why not share social insight with other internal teams that may benefit from it?
Introducing Ecquire, a Chrome extension that is now integrated into HootSuite. It allows you to capture customers' social profile information from social networks directly from the HootSuite dashboard, and add it into customer relationship management (CRM) software solutions like Salesforce, Highrise or Stride, as well as MailChimp and Google Docs.

How does it work?
Ecquire is a workflow productivity tool that helps businesses capture social data through smart, automatic data entry. Whenever you interact with a customer or prospect on social networks in HootSuite, you can seamlessly add or update their social contact information with the simple click of a button. Select the Ecquire button within a social profile, then it will save the contact information to the right account in your preferred CRM system. 
Read more