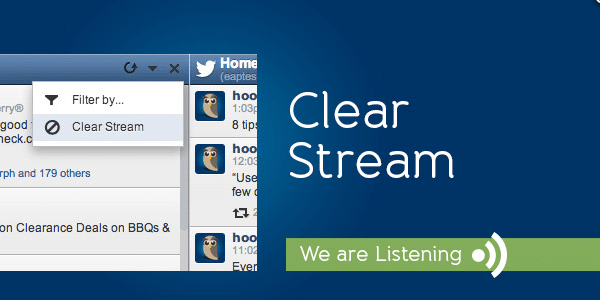 We're back again with the fourth most-request dashboard features. For those of you who missed it, HootSuite held it's first ever Hackathon. Fifteen teams had 48-hours to pitch ideas, build new products, and prepare a market-plan for their release. Team "Crowd Pleaser" came together to build out three of the most-requested dashboard features in HootSuite's User Feedback Forum.
Last week's user requested feature, the New Follower Stream, was a hit!  This week, we've got something to help you better manage your social communication.
Do you find yourself getting lost in a barrage of client communication? Wish you could differentiate between content you'd read and addressed and new posts in your stream? Introducing Clear Stream: clear read, addressed, or obsolete messages from your streams to make way for information that requires your attention.