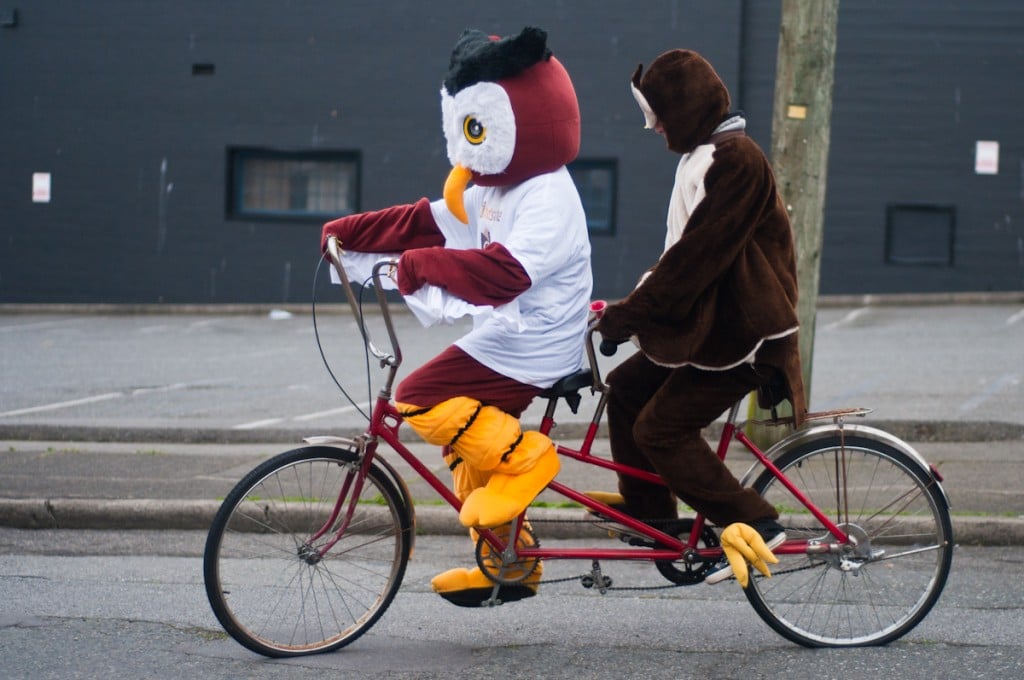 When I went in to interview at HootSuite's original office in Railtown in Vancouver's Downtown Eastside, a couple of questions popped into my head as I almost tripped over 20+ bikes, 3 dogs and a foosball table.
Did I take a wrong turn? Is this really HootSuite's Headquarters? It sure didn't look like it – it looked more like a used bike shop with cycles of all shapes, sizes and colours sprinkled around – from a rusted tandem to a shiny new top of the line racing bike – easily outnumbering pieces of furniture, which required visitors to stand.
When someone came to help me, I realized I was in the right place but fell victim (like I'm sure many others did before me) to an active atmosphere somewhat unexpected from a growing internet company.
I later came to learn all about the deep roots of the cycle culture which run deep in the company's character.
Read more