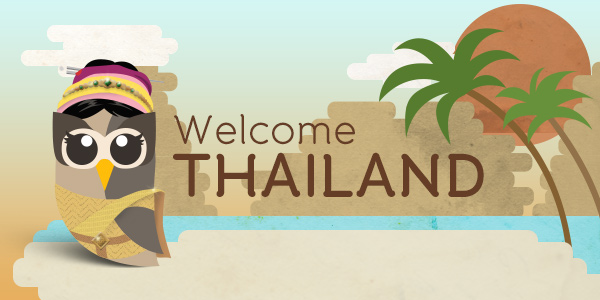 Whether you are perched in a office building in Asok or running a local hotel in Samui island– social media management has become key to helping Thai businesses reach out to audiences across the globe.
HootSuite is proud to announce its fifteenth translated language, Thai! Now, Thai owls all over the globe can access and utilize the dashboard on their mobile devices. And that's not all, HootSuite will be available in Thai on the web-based dashboard very soon.
Curious as how to change the language settings on your dashboard? Here is a handy #HootTip to help out.
Thailand continues to develop as an industry leader in tourism, hospitality and finance in the Asia-Pacific region. The new HootSuite integration will make it easier than ever for Thai businesses to expand their global networks, manage their social media and continue growing internationally.
Keep an eye out for translation news, updates and more by following HootSuite Translation and Joining the HootSuite Google+ page.
What language would you like to see translated next? Comment below!
Read more