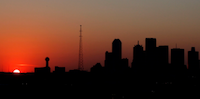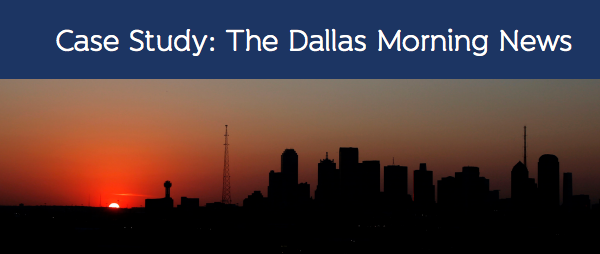 The Dallas Morning News is a major regional media company in the United States. In 2011, they began a coordinated effort to embrace social media across their organization. Since then, they've grown their social media following by 250%.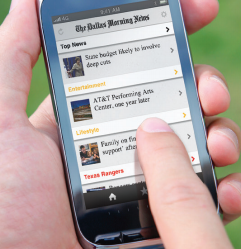 The Dallas Morning News links the ROI of their social media efforts back to business objectives. In less than a year, they achieved the following:
Increased follower growth by 52% on its flagship Twitter account and 133% on Facebook.
Attracted 270,000 new followers to its Google+ circle – improving website SEO.
Saw social referrals to dallasnews.com increase from 5 million to 10 million.
Coordinated to their news efforts of 30 newsroom team members from one centralized dashboard.
In this case study, discover how The Dallas Morning News adopted HootSuite Enterprise Social Business Solutions to amplify news updates and engage with their growing local readership.
Linking Social Media Success Back to Business Objectives
The Dallas Morning News now coordinates all their production efforts. This gives their readers a richer experience without losing out on regular readership engagement. An example of this occurred during their coverage of the 50th anniversary of the JFK shooting.
For event coverage in the past, The Dallas Morning News would allocate one reporter to manage social channels. Now, they've set up their dashboards to listen  from a larger pool of reporters to source the best stories. This not only gives the newspaper more diverse coverage, but allows management to better allocate resources without hiring more staff.
"HootSuite is set up so we can have a centralized back-at-base approach to reporting, making sure we provide robust content to our flagship Twitter streams. This is a much smarter approach" – Michael Landauer, Digital Communities Manager, The Dallas Morning News.