#HootTip: How to Enable HTTPS Secure Mode in HootSuite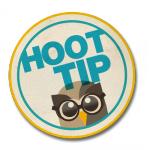 HootSuite makes it easy to log into your account from any computer. As with online banking or shopping, your social media management may require more heightened security, so HootSuite supports HTTPS secure mode (Hypertext Transfer Protocol Secure). By turning on this feature in your HootSuite dashboard, you can rest assured that your information will remain safe and secure over any internet connection, just like when you are doing your banking online.
To help you get acquainted with this functionality, here is a handy #HootTip. 
Enabling HTTPS secure mode
HTTPS – Hypertext Transfer Protocol Secure – encrypts your information on the web so that it is not "visible" to those with the desire to seek it out. This will prevent any unwanted onlookers who make their way into an unsecured network from gaining access to your account. In English? This the "locked door" that protects your information and keeps it private.
Here's How
1. Hover over the Launch Bar on the left and select Settings.
2. Select Preferences.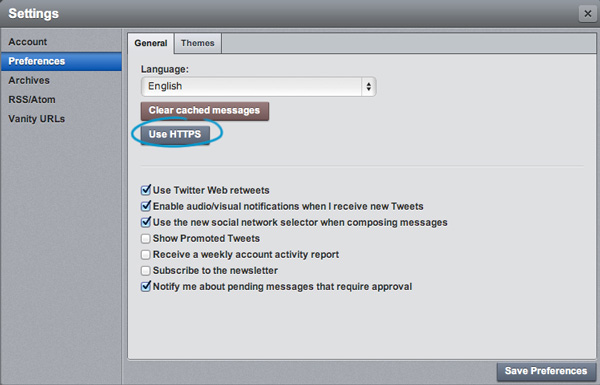 3. Select Use HTTPS.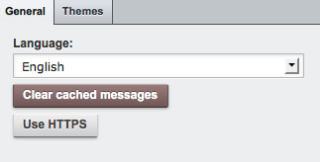 Like many updates, we've added these handy features based on your helpful feedback. What's your idea? Let us know on our Feedback Channel. Also, keep an eye out for a new #HootTip each week – they're short, sweet and retweetable so you can share your HootSuite expertise with your friends and followers. Some lucky RTers may just find themselves with a #HootKit… It's our way of saying "thanks for spreading the word."