HootSuite and Get Satisfaction Webinar: Customer Service is Social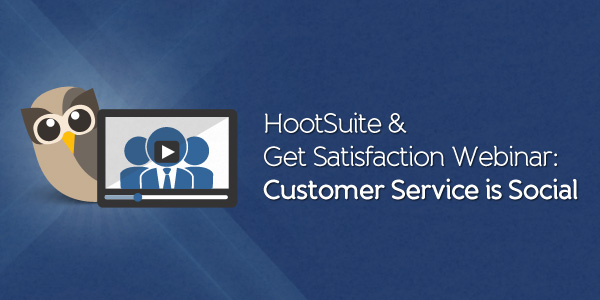 Customer Service is social. How is your organization using it to enhance your customers' experience? HootSuite is hosting a webinar  providing insight and tips for how Community and Customer Service can work together to achieve joint business goals.
Join Sharad Mohan, Director of Customer Success at HootSuite, and Caty Kobe, Community, Support & Education Manager at Get Satisfaction, on Tuesday, August 28, 2012 11:00 AM PDT as they examine the similarities and differences between Community and Customer Service.
Get Satisfied
This webinar comes on the heels of an update to the Get Satisfaction app for HootSuite. In addition to its existing features, HootSuite and Get Satisfaction users now have the ability to create Get Satisfaction community topics from individual Twitter and Facebook updates directly from the dashboard. Learn more.