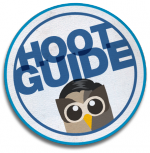 What's Inside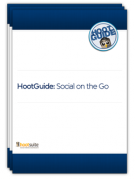 To help make the most of your HootSuite mobile app, learn tips and tactics on how to set push notifications, customized search streams, scheduling messages and creating secure profiles.
This HootGuide includes the following mobile features:
Push Notifications for iPhone/iPad
Search Streams
Schedule Messages
Secure Profiles
Insights Into Success
This HootGuide is the sixth in the series dedicated to advanced HootSuite functionality. As we continue this series, you can expect additional HootGuides on the many features of HootSuite Enterprise for engagement, measurement, collaboration, and security.
Enterprise is HootSuite's top tier plan, with the most advanced functionality, training and support available. Built for business, Enterprise allows organizations to become truly social.
Previous HootGuides:
Using Google Analytics with HootSuite
Using Geo-Location and Targeting with HootSuite
New Facebook Brand Pages Best Practices
Using Social Media Security Tools with HootSuite
Collaboration with HootSuite Teams
Want to read the other HootGuides? Access them all here.