Using Social Media Security Tools with HootSuite ~ New #HootGuide
By Donné Torr • 2 years ago • 2 Comments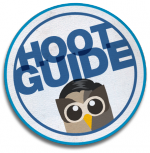 This HootGuide shares advice about how to ensure your organizations information is secure and to help prevent any erroneous updates from becoming public. This HootGuide includes:
An Overview of Secure Profiles
By making your profiles Secure, this adds a safety check before sending, ensuring that no mistakes are posted.
Limited Permissions
Designed for collaborating with contractors and interns. Enterprise teams can assign their collaborators permissions to share searches and draft messages, but limit other functionality.
Account Provisioning
This protects passwords while allowing colleagues to contribute as team members.
HTTPS
HootSuite has implemented a security setting that will give users the option to turn on HTTPS ensuring secure data transfer.
Insights Into Success
This HootGuide is the fourth in the series dedicated to advanced HootSuite functionality. As we continue this series, you can expect additional HootGuides on the many features of HootSuite Enterprise for engagement, measurement, collaboration, and security.
Enterprise is HootSuite's top tier plan, with the most advanced functionality, training and support available. Built for business, Enterprise allows organizations to securely and effectively integrate social media throughout the organization allowing them to become truly social.
Previous HootGuides:
Using Google Analytics with HootSuite
Using Geo-Location and Targeting with HootSuite
New Facebook Brand Pages Best Practices
Want to read the other HootGuides? Access them all here.