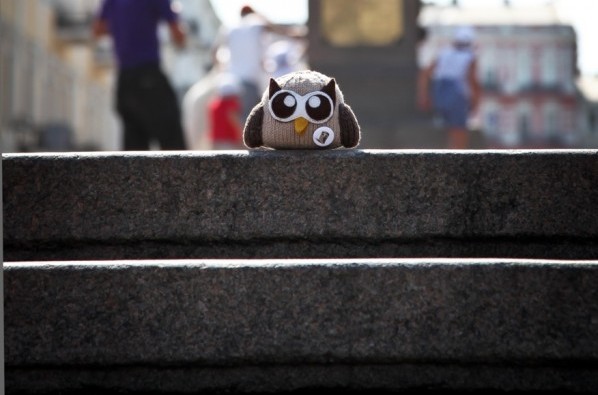 It's here! The HootSuite App Directory is live and the response from happy HootSuite-ers is incredibly positive. The four new featured networks – YouTube, Flickr, Tumblr and Get Satisfaction – are the first of many more to come.
This roundup features a collection of articles from those who have taken the App Directory for a spin, and we've got coverage from around the globe. Plus, we've included a video teaser by the folks from Get Satisfaction featuring a song called "Night Owl" — a nice touch.
Get Satisfied

With the release of the HootSuite App Directory, Get Satisfaction put together this fantastic video giving you an overview of their integration with HootSuite. You can read more about the integration on their blog.
Learn how you can streamline your customer relationship management with HootSuite and Get Satisfaction on their partner page.

Appy-go-lucky
Word spread quickly about the launch of the HootSuite App Directory. With four featured apps and more to come, the interwebs were buzzing with excitement over HootSuite's capabilities as well as anticipation over the upcoming apps.
ReadWriteWeb – HootSuite Expands App Directory, Offers More Social Media Tracking
Today HootSuite rolled out an expanded social media dashboard, which includes tracking for YouTube, Flickr, Tumblr and Get Satisfaction. It will be available for Pro and Enterprise users only.

Users will be able to upload, search and comment on YouTube videos and Flickr photos, publish blog posts and comment or re-blog on Tumblr blog posts, and jump into Get Satisfaction support conversations.
Mediabistro – HootSuite Now Offers YouTube, Tumblr, Flickr Support With New App Directory
The creation of an App Directory means that HootSuite users will now have the chance to connect with even more social networks than before, and access features that HootSuite might not have been able to provide on its own.
Techvibes – HootSuite launches App Directory integrated with YouTube, Flickr, Tumblr, and Get Satisfaction
It is worth noting that the startup is hosting a hackathon in Vancouver on Friday, November 25th in an effort to meet with local talent and "generate ideas for further integrations and mash-ups" for the company's new app directory.
Vancouver Sun – Vancouver's HootSuite rolls out new App Directory
The new integration allows for more than just monitoring on YouTube, Flickr and the other newly added networks. Users will be able to upload, search and comment onYouTube videos and similarly interact with Flickr and Tumblr and particpate in Get Satisfaction support conversations, all without leaving HootSuite.
CMSWire – HootSuite Extends Its Reach With App Directory
The App Directory will serve as a platform and discovery method for 3rd-party developers who have built services that leverage HootSuite in some way.  Also, the App Directory will help community managers and businesses see innovative and otherwise unknown ways of using existing tools with HootSuite.
Ignite Social Media – UFC, Starbucks Augmented Reality, Hootsuite, Glam Media – Topics That Are Igniting
The leading social media dashboard, HootSuite, just announced that their system is going to start supporting additional social networks. The social media management system now includes YouTube, Flickr, Tumblr, and Get Satisfaction. Social media marketers can use these additional features to manage online interaction across multiple social networks. While HootSuite Pro and Enterprise customers will be able to access these tools before their scheduled release, the rest of HootSuite's customers will have to wait a little while longer.
TMCnet – HootSuite Introduces App Directory Platform
HootSuite has introduced an App Directory platform to expand the company's dashboard for social media. The upgrade creates a collection of extensions and applications. They allow for increased contact with the audience and with management via a single tool, the company said.
Information Week – HootSuite Manages YouTube, Flickr Comments
The app directory program is "open to developers on a one-by-one basis right now because we want to keep the app quality high," Holmes said, but HootSuite is seeking more partners for the program. The application integration approach is based on HTML iFrames and a JavaScript developer kit, he said. Often, partners can take a compact representation of their user interface created for mobile Web access and plug it into the HootSuite dashboard with minor modifications, he said.
Hello BenTeoh – Hootsuite App Directory – Woah…
The big question: can you upload/share/blog via these new apps?

The answer is a big YES!

YouTube, Flickr and Tumblr all have options to upload content, using forms familiar to each service. Tumblr for example allows you to select from multiple blogs, choose to post text or photos, and add tags. Brilliant.

This is a huge step forward for HootSuite, and it will be interesting to see how this is taken up by users and app developers.
Social Media Answers – Hootsuite Gets App Happy
[Get Satisfaction] is a big deal for companies utilizing the service to power conversation between themselves and their customers. With the Hootsuite integration, brands can easily monitor and filter conversations and topics. Additionally, with the other apps, you'll be able to do the same searching for videos, photos, and other media content that you're used to, but share/post it all from your Hootsuite dashboard.
Communication in a Web Saturated World – HootSuite Offers Apps to Connect Social Sites
Website Magazine – HootSuite Reveals App Directory
Straight Up Social – Oneupweb: Hootsuite adds APPS to the dashboard experience!
shortformblog – Hootsuite adds Tumblr integration
Locomu – HootSuite Launched App Directory
Village Gamer – HootSuite Expands Application Support
Hoots across the world

News of the directory circled the globe shortly after our announcement. Here's a peek at what our Spanish and Czech owls were saying about the big news…
Genbeta – Hootsuite añade soporte para Flickr, YouTube y Tumblr y abre una API para plugins (Spanish)
Para Hootsuite, esto es la confirmación de que no son sólo un cliente de Twitter y Facebook. No tienen rival: a la hora de gestionar redes sociales (o Social Media Management si sois de términos guays en inglés) tienen las mejores prestaciones. Han querido diferenciarse, ofrecer algo más y lo están haciendo realmente bien.
Wwwhatsnew – Hootsuite presenta su directorio de aplicaciones, con youtube, flickr, tumblr… (Spanish)
Poder publicar en nuevas redes sociales, buscar información desde la plataforma para compartirla con nuestra comunidad, investigar… todo sin salir de hootsuite, lo que hace de esta herramienta un panel de trabajo cada vez más completo.
Clases de periodismo – Hootsuite integra YouTube, Flickr, Tumblr y Get Satisfaction (Spanish)
YouTube, Flickr, Tumblr y Get Satisfaction ahora se suman al cliente de social media, Hootsuite. […] El nuevo HootSuite App Directory abre nuevas oportunidades para los desarrolladores que deseen crear extensiones para la plataforma HootSuite.
Elogia – Hootsuite App Directory: en busca del gestor global de Social Media (Spanish)
Si los usuarios de Hootsuite ya estaban contentos con su servicio, ahora van a volverse adictos a él. […] Unos días después de anunciar la compra de Geotoko, ahora Hootsuite nos lleva más lejos. Con el lanzamiento de su App Directory, ha incorporado la gestión de Youtube, Flickr, Tumblr y Get Satisfaction.
Magazín Portiscio – Správa YouTube, Flickr a Tumblr pomocí HootSuite (Czech)
Já osobně to vidím jako velký krok kupředu, který posouvá HootSuite vysoko nad ostatní nástroje pro správu sociálních sítí.
Learn with HSU
In case you missed our earlier post, there are four App Directory walk-throughs from HootSuite University. These videos are intended to help you set up and get the most out of the new integrations
With more apps on our road map, let us know what you'd like to see in future walk-throughs in the comments section below.
Social media 'n sales
Recently Selling Power had a Q&A with HootSuite VP of Sales, Darren Suomi, on how B2B sellers can leverage social media as a part of their targeted business strategies. Here are three reasons to engage with customers in a social world. Click through to read the rest.
Selling Power – 6 Reasons to Engage with Customers in a Social World
1) Why does my sales team need a social media strategy?

The question for sales and marketing leaders is not: "What is my social media strategy?" The question is: "What are the goals of my company, team, or department, and how can I fit social media in?"

2) What's the function of social media for B2B sellers?

The function of social is the same function as any communication medium, and that's to listen and engage. It's how you're able to "listen" and what you do to "engage" that makes the difference.

3) Why does sales have to worry about social media? Shouldn't this be left to marketing?

Social media is an easy fit for marketing. Fast on the heels of marketing are teams made up of Customer Service, Sales, and HR. Social media is another medium by which to communicate. We would not expect to have a sales team function without phones or email, and social media should be thought of in the same way.
On November 15, Darren spoke at the Sales Strategies in a Social & Mobile World Conference on the importance of social media in sales. For speaker requests and to find out where our owls are flying to next follow visit our events page. You can also stay up to date with HootSuite events by following @HootSuiteEvents
#MashableAwards

For two years running, HootSuite has been honored at the Mashable Awards. 2009 saw HootSuite taking home Best Twitter App and in 2010 HootSuite received the Best Social Media Management Award in Las Vegas. Help us make it a three-peat by voting in your nomination for this year.
Vote up HootSuite for Most Useful Mobile App here and Most Useful Tablet Based App here.
As we draw closer to the event, Mashable took the chance to highlight the success of seven past winners.
Mashable – Where Are They Now? A Look Back at the 2010 Mashable Award Winners
Our Social Media Management star from our most recent Mashable Awards was HootSuite.

Over the last year, HootSuite has continued to grow, adding support for Facebook, LinkedIn and Twitter Lists, and chalking up its fifth acquisition.

Geotoko joined What the Trend, Twapper Keeper, TwitterBar and Swift App in the HootSuite portfolio in October.

Meanwhile, reaching the two million users milestone in the summer of 2011 has kept HootSuite happy since it collected the Mashable trophy.
How to get involved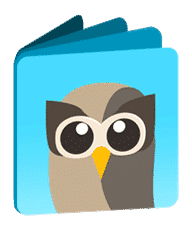 We'd like to thank and welcome our four new networks to the dash and look forward to integrating new apps and networks in the future. For complete media coverage of the HootSuite App Directory, visit our social bookmarks.
Want to get involved? Our featured apps are built and maintained by 3rd party developers. If you're interested in getting involved with the development of additional apps, request developer access using this form.
Not seeing the app you want? We encourage you to share your ideas for apps at our App Directory Feedback Forum. Alternatively, you can tweet @HootSuite_Apps with your suggestions.
As always, we appreciate and carefully review all the general feature requests we receive on our Feedback Channel. If you have an idea for HootSuite, stop by the Feedback Channel and share it with us.