The Value of Community Building ~ HootSuite Info Sheet: #SXSW Edition
Owls far and wide have taken flight – their destination, Texas. For five days, a legion of community builders and social media fanatics descends on Austin, Texas for SXSW Interactive, an annual celebration and learning extravaganza of everything social media.

Community Hoots
Fresh off the heels of our Social Analytics release, and our latest Mobile Updates, we've put together a special edition Info Sheet focusing on Community Building and the value it can provide your organization. We developed this Info Sheet to provide tips and talking points to share with members of your organization to ensure they understand the importance of participating in the social web.
Build your community, avoid negative publicity, monitor what competitors are doing, gain audience insights, and more – this Info Sheet covers the many reasons and ways your organization can engage in social media.
This is another in a series of Info Sheets focused on Advanced and Special Topics. Be sure to check out past editions on Working with URLs, and Working with Teams – you can also expect some new ones covering topics such as Geo, Influence, RSS, Listening, and more!
Share with Your Nest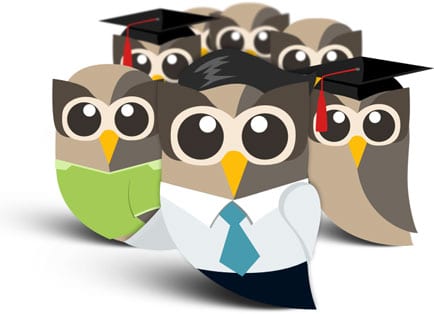 These Info Sheets were made to be shared – we encourage you to download them from our library, embed them from SlideShare, and even print them out (if you must) so that you can share with members of your organization, colleagues, teams, etc.
And be sure to visit our Help Desk and Community Support Forum where you can find hundreds of articles, how-to's, and tips for ensuring you get the most out of your HootSuite experience.