Working with URLs ~ HootSuite Info Sheet: Advanced Topics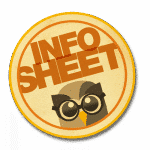 At HootSuite we're always listening to feedback from fans of the dash so that we can continue to add exciting new features for you to enjoy. And in addition to the new functionality, we want to provide you with information, tips, and tactics to ensure you can make the most of all the powerful tools HootSuite has to offer.
UR-Owls
With this in mind, we've created a new series of info sheets entirely focused on Advanced Topics. First up — all of the amazing and powerful ways to use URLs within the HootSuite dashboard. From shortening to setting up Custom URL Parameters — and everything in between — we'll show you all the associated benefits of using URLs in HootSuite.
Stay tuned in the coming weeks for a bevy of shiny new feature-specific info sheets. More Advanced Topics are on the way including Team Building and Management, Working with Lists, RSS, Geo, Influence, and more!
Feed Your Nest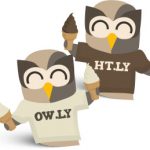 These info sheets are made for sharing — so we encourage you to download them from our library, embed them from SlideShare, and even print them out (on recycled paper) so that you can share with your colleagues, teams, managers, etc.
And be sure to visit our Help Desk and Community Support Forum where you can find hundreds of articles, how-to's, and tips for ensuring you get the most out of your HootSuite experience.
Speak Spanish or Japanese? We have also translated this info sheet for our Japanese and Spanish-speaking fans to enjoy.