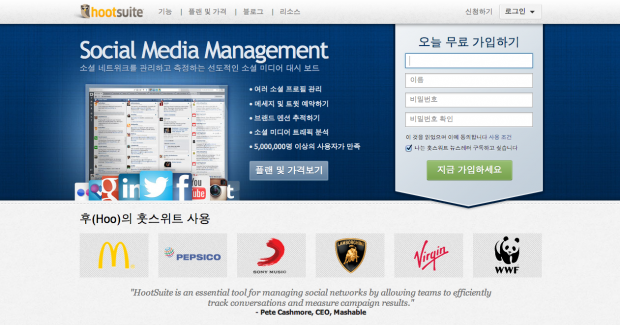 The post below was written in Korean by HootSuite Super Translator Song Yi and Community Ambassador Medarda Joseph in order to celebrate the localization of HootSuite for Korea. A blog post in English with more details on this exciting release is coming tomorrow.
드디어 훗스위트가 한국어 버젼 대시보드를 출시하게 되었네요! 다른나라보다 인터넷 속도가 4배나 빠르며 세계에서 최고의 인터넷 속도를 자랑하는 한국에 훗스위트가 함께 할 수 있어 너무 기쁩니다.
또한 모바일 이용자가 인구의 85.4%를 차지하는 한국에는 훗스위트 모바일 버젼이 빠질 수 없겠지요? 그래서 훗스위트는 iOS장치(아이폰, 아이포드 그리고 아이패드) 및 안드로이드에게도 선보일 준비가 되었습니다!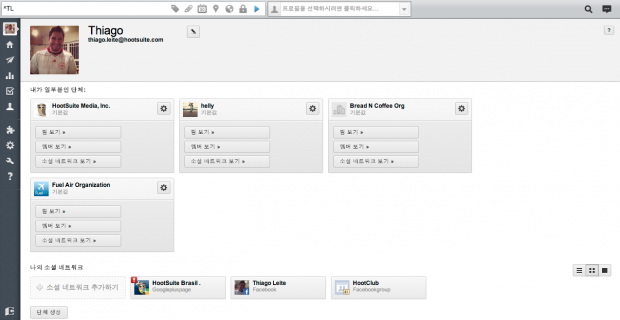 훗스위트 대시보드가 무엇인지 궁금하신가요? 훗스위트 대시보드는 페이스북, 트위터, 포스퀘어등을 포함한 여러 소셜 미디어를 한 대시보드모아 소셜 미디어 관리를 편리하고 효과적으로 도와드리는 도구입니다. 그리고 또한 한 곳에서 팀과 단체가 다 함께 협력하여 소셜 미디어 비지니스 또는 사용자가 원하는 용도로 소셜 미디어를 효과적이며 효율적으로 사용할 수 있게끔 도와드립니다.
이런 편리한 훗스위트 기능을 한국에 전파하기 위하여 훗스위트는 노력하고 있는중 인데요. 이번 한국어 버전 대시보드 출시와 그리고 요즘은 한국 현지에서 유명한 소셜 미디어와 앱들과 통합하기 위하여 협력중입니다. 또한 훗스위트는 한국 훗스위트 사용자들을 한국뿐만이 아니라 세계적으로 연결할 수 있게끔 노력중이지요. 근래는 훗스위트이 시스믹을 매입하였으며 사용자께 더 좋은 서비스와 편리성을 제공해드리기 위해서 성심을 다 하고 있습니다.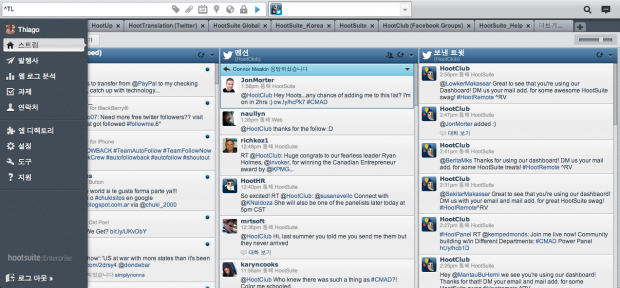 자 그럼 이제 한국어 훗스위트와의 만남이 준비 되셨나요? 훗스위트를 사용하며 또한 훗스위트에 있는 훗스위트 대학에서 소셜 미디어를 어떻게 더 효과적으로 사용할 수 있는지 배우며 소셜 미디어 인증을 받은 사람이 되어 보세요!
그리고 더 많은 정보와 업데이트 또는 질문을 위하여 @HootSuite_Korea, @HootSuiteGlobal과 @HootClub을 팔로우해주세요. 감사합니다. 훗훗!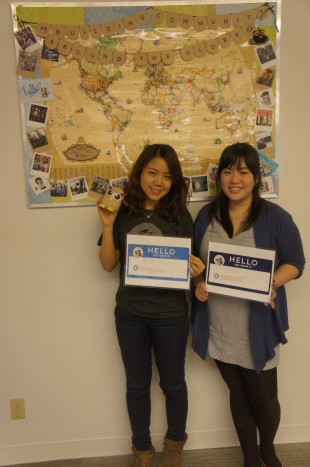 훗스위트 대시보드 한국어 번역을 도와준 훗스위트 한국 대사 메다/Medarda Joseph (@edreaMJ)와 전송이/Sophie (@songkoca) 그리고 훗스위트 대사관 전송이와 훗스위트 컴뮤니티 디렉터 티아고(@thiago_leite).