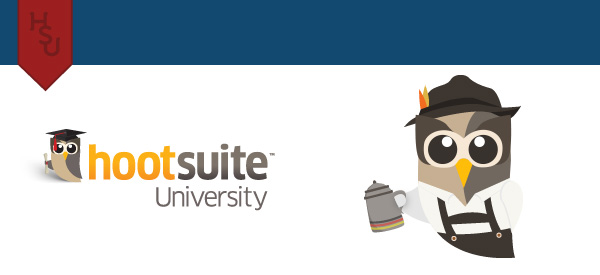 HootSuite University delivers current, tactical video courseware on social media and the HootSuite dashboard, supporting social media professionals around the world.
Ensuring consistent skills and confidence, HootSuite Certification features three levels of tactical video courseware, allowing your entire team to get educated, test their knowledge and earn recognition for their expertise with the HootSuite dashboard.
Sprechen Sie Deutsch? We're excited to announce that all HootSuite courseware, worksheets and exams have been translated into German! Having recently translated HootSuite courseware in Spanish and French, we're thrilled to be expanding our education to support more and more social media professionals across the globe.

–
To view with German subtitles, select the Subtitle drop down menu and select "German"
Stay Up to Speed with Social
Enroll in HootSuite University and advance your team's social success through our newly translated HootSuite courseware with German subtitles. Please note that HootSuite University is an English-language website. German-speaking users must first enroll to gain access to the German content at learn.hootsuite.com.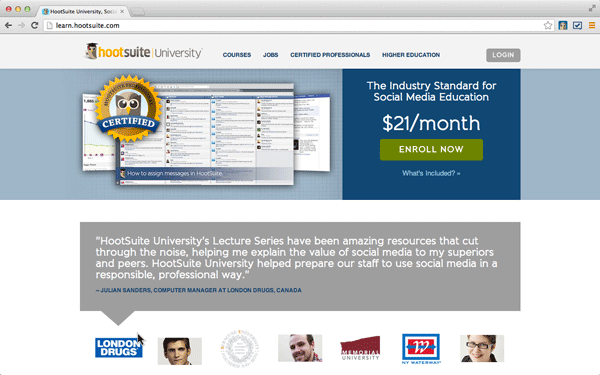 Help Deliver Social Media Education Around the World!
Huwag kang magsalita ng Pilipino? 你說中文嗎? We need your help translating videos for our many students around the world! Join our parliament of international owls to take part in delivering educational content to the masses. And to help you build your online profile and community, we promote our most active translators within our community of social media professionals.
If you speak any other languages fluently and want to join our community of translators, apply today!