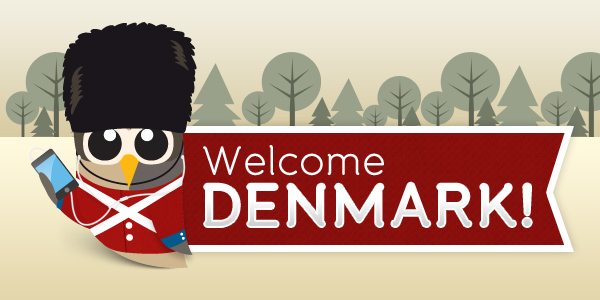 HootSuite til iPhone på Dansk
This is a blog post written in Danish by Louise Beatrice Pedersen, our Community Ambassador for Scandinavia at HootSuite.
Endelig sker det! HootSuite kan nu præsentere en dansk version til iPhone. Ved HootSuite arbejder vi hver dag på at gøre vores produkt tilgængelig på flere forskellige sprog for at nå flest mulige brugere verden over.
HootSuite tilbyder et værktøj til at opnå et bedre overblik over aktiviteterne på dine sociale netværk, og den danske version gør det endnu nemmere for flere danskere at kunne tage godt imod et produkt med mere end 6 millioner brugere, både virksomheder som private.
HootSuite er allerede kendt på det danske marked og vi er stolte over at store virksomheder som @LEGO_Group , @tdcdanmark , @CarlsbergGroup og @GoVisitDenmark allerede benytter sig af vores værktøj. Det er et enorm skulderklap at virksomheder som disse vælger at gøre brug af vores produkt, og vi er derfor rigtig glade for at kunne tilbyde dem noget mere.
Samtidig tilbyder HootSuite også at du kan opdatere dine sociale netværk alle ugens dage, døgnet rundt, hvilket er en uundværlig funktion for virksomheder der vil have succes med at opnå den rigtige målgruppe, mulige kunder og det passende publikum til deres produkt.
Denne danske version til iPhone er en gave til vores nuværende brugere, samt en hjælpende hånd til nye virksomheder eller private brugere i Danmark, der ønsker at gøre brug af vores værktøj. For at kunne tilbyde vores produkt på flere sprog er vi allerede i fuld gang med at gøre både vores Android og Web version tilgængelig på dansk.
The Danish Owly
For konge og folk, Owly i Den Kongelige Livgarde. Mere end 100 forskellige owly er allerede en del af HootSuite's owly familie. Det er derfor nu tid til at kunne præsentere den danske owly som er blevet inspireret af Den Kongelige Livgarde. Owly bære de røde og hvide farver i sin våbenjakke, som også er farverne i det danske flag, samt en sort bjørneskindshue på hovedet.
Den Kongelige Livgarde er en del af den danske historie og blev oprettet af Kong Frederik 3. helt tilbage i 1658. Folket, historie og kongehuset har en ganske særlig betydning for danskerne og vi synes derfor at dette design er det helt rigtige til vores nyfødte owly!