#HootTip: How to Add or Remove a Social Network Profile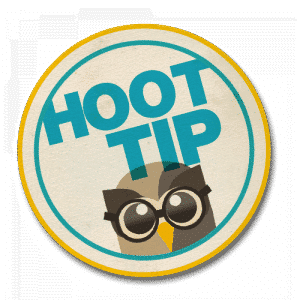 Having to sign into each of your various social networks can be time consuming. HootSuite solves this by integrating all of your social networks into one streamlined interface. The HootSuite dashboard is designed to make adding or removing social network profiles as simple as possible. To help get you acquainted with the dashboard's functionality, we have a new #HootTip all about this  HootSuite feature.
Adding and Removing Social Network Profiles in HootSuite
In the HootSuite dashboard it's easy to add or remove any of your social network profiles. Not only is this a great way to consolidate all of your social media profiles, you will find that it's much easier to keep track of your online activities.
Here's How:
How to add a social network profile.
Go to your Launch Bar and click on Settings. From here choose Social Networks and then Add Social Network.

You will then be prompted by an "Add Social Network" pop up box. From here choose the Social Network you will like to add to HootSuite (Facebook, Twitter, LinkedIn etc). Press Connect.

How to remove a social network profile.
First, click the side Launch Bar. From here, click on Settings, and then select Social Networks. Next, select the social network profile you would like to delete. Then click the Profile Settings button.

Once you are in Profile Settings you will see a "Delete Profile" button. After you click this button, a dialogue window will pop up that says, "Are you sure you want to remove the USERNAME profile from HootSuite? Any pending messages for this profile will be lost". If you want to remove your profile, click "OK", and your profile will then be removed.
Like many updates, we've added these handy features based on your helpful feedback. What's your next idea? Let us know on our Feedback Channel. Also, keep an eye out for a new #HootTip each week – they're short, sweet and retweetable so you can share your HootSuite expertise with your friends and followers.
New to HootSuite? Get started with Hoot 100, our free, simple video tutorial for HootSuite newbies looking to learn the essentials.