#HootTip: Inviting and Adding Team Members in #HootSuite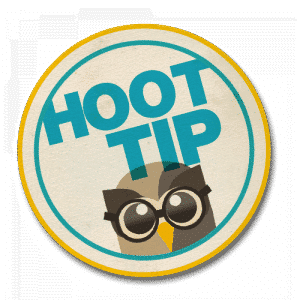 Using HootSuite to grow your business and collaborate with teams is an easy way to maximize your social media efforts. The dashboard is chock full of features and tools to help you make the most of your social media management. Plus, we're always adding more.To help get you acquainted with the various functionalities, or just give you a refresher, we have a new #HootTip all about a handy HootSuite feature.
Adding a Team Member
Expanding your business can be exciting and hectic at the same time. Every self-starter knows how difficult it can be to manage all your tasks and prioritize your needs. To streamline your social media campaigns, you need help dividing tasks and focusing on what you do best. We all know, two Owls are better than one.
In this #HootTip we'll show you how easy it is to add a team member to any of your social profiles, and collaborate with them using HootSuite.
Here's How:
Access Settings from the Launch Bar and click on My Organization.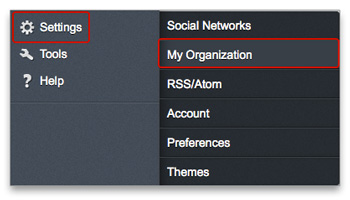 Click on + Add New Member, and the Invite User Menu will appear.
Select New User, enter in their email, and add a quick message.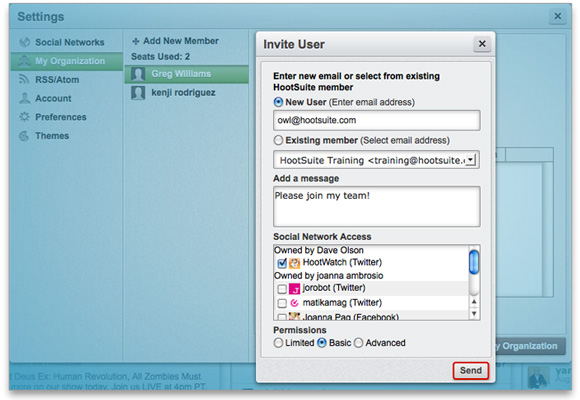 Check which social network you want them to access, and the level of permission you wish to give them.
Click Send. This will send an email confirmation to the member you invited. Once they've accepted the email, you'll have a new team member!
Inviting a Team Member
As your business grows, so will your team, and you'll want to share more of your social network management with those you work with. Invite existing team members to help monitor, respond and broadcast across multiple social profiles.
Here's How:
Access Settings from the Launch Bar, and click on My Organization.
Look under the +Add New Member button for your team members, and click on the team member you'd like to invite.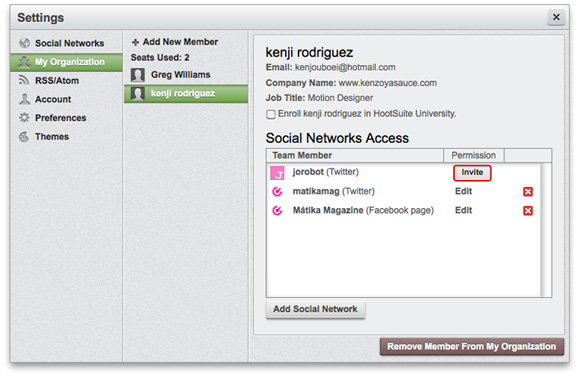 Click on the Invite button next to the Social Network of the team member you want to share with.
Click Send. Your invite will be sent and you'll have another team member!
Like many updates, we've added these handy features based on your helpful feedback. What's your next idea?
Keep an eye out for a new #HootTip each week – they're short, sweet and re-Tweetable so you can share your HootSuite expertise with your friends and followers. Some lucky RTers may just find themselves with a #HootKit… It's our way of saying "thanks for spreading the word."