#HootTip: Managing Conversations within your dashboard.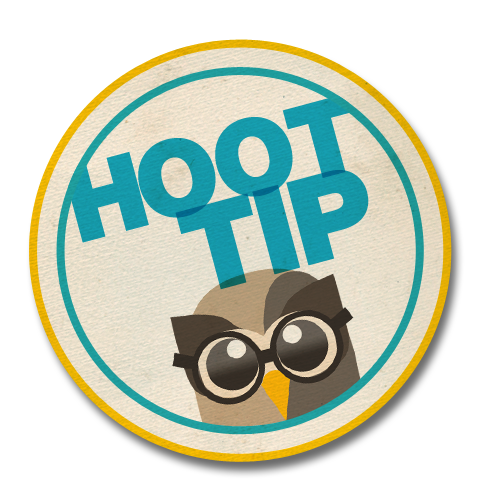 Communication is the most important part of working in a team. HootSuite's Conversations tool is a great way for teams to communicate internally without resorting to lengthy email threads. Use Conversations to edit material, crowdsource knowledge, and get feedback, all from the HootSuite dashboard. To help you set up Conversations in your dashboard, we have this handy #HootTip.
Using Conversations in the HootSuite dash.
HootSuite Conversations will help you streamline your content. You can easily:
Send content from your HootSuite dashboard to Conversations.
Like and comment on your Team Member's posts.
Invite more team members and manage your Conversations Organization.
Not only is it an easy way to consolidate your social media efforts, you will find it much easier to keep track of your team interactions.
1. Locate Conversations in the upper right-hand corner of your dashboard and click on the chat-box icon.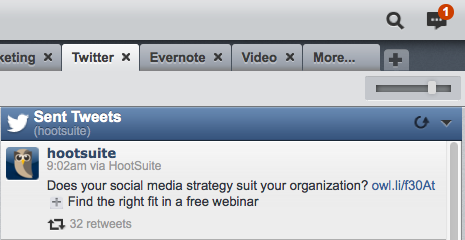 2. Click the prompt to "Get started now"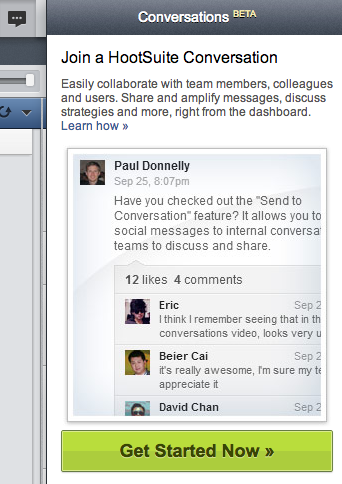 3. Name and create your organization.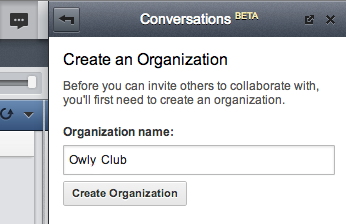 4. You can import contacts from your Gmail and Yahoo address books, or add individual users to your Conversation's Organization.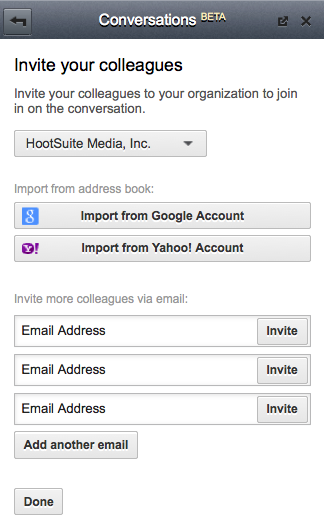 5. Select the users you would like included in your Organization's Conversation. Invited members are included in your Conversation upon their email-acceptance. (You can even select and invite a user who does not use HootSuite to your Conversation.)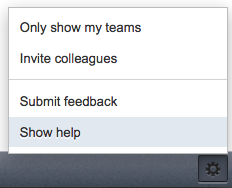 6. Your Conversations window will take you through a demonstration of the Conversations functionality.
If you ever need these notes again, you can easily replay the demo by clicking "Show Help" in the settings
Like many updates, we've added these handy features based on your helpful feedback. What's your next idea? Let us know on our Feedback Channel. Also, keep an eye out for a new #HootTip each week – they're short, sweet and retweetable so you can share your HootSuite expertise with your friends and followers.