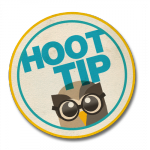 The HootSuite Dashboard is dedicated to streamlining your social media efforts. That's why the Social Network Selector is a great way for users to easily access their multiple social network profiles. Use the "Pin" functionality of the Social Network Selector to default your messaging to your favorite social network profile. To help get you acquainted with Pinning within the HootSuite dashboard, we have a new HootTip all about this handy feature.
Pin Your Default Social Network Profile
Pinning a social network profile is an easy way to set a commonly used social network profile as a default. This means it will always populate in your profile picker.
1. Click the profile-picker located at the top of your dashboard.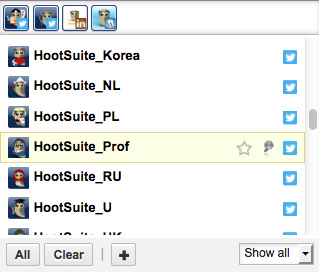 2. Scroll to locate the social profile you want to Pin, and click the Pin icon. The icon will turn blue to indicate it being Pinned.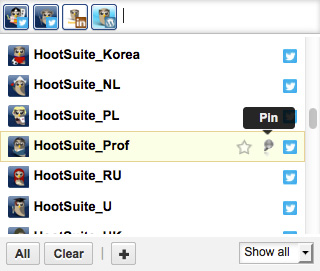 The Pinned profiles will always populate your profile picker. To Unpin a profile from the picker, simply click the Pin icon again.
Like many updates, we've added these handy features based on your helpful feedback. What's your next idea? Let us know on our Feedback Channel. Also, keep an eye out for a new #HootTip each week – they're short, sweet and retweetable so you can share your HootSuite expertise with your friends and followers.