Many of you joined us for "Introducing Boards to the Enterprise"—a webinar where we shared an in-depth, live look at our newest feature, Boards. The webinar included a presentation from Mark Pascarella, General Manager of uberVU via Hootsuite, who shared some great insights about how Boards can be used across the enterprise (and not just by data scientists!).
Here are our top takeaways from the webinar:
Social can teach you about more than your own brand
Instead of looking to social data for an evaluation of how your brand is doing, whether your marketing campaign is a success, or how dedicated your customers are, marketers and others within the enterprise can use it to get information about what competitors are up to, too. In the webinar, Mark shared an example of the insights that can be gleaned by looking at what social is saying about competitors, how that conversation changes over time, and who's doing the talking.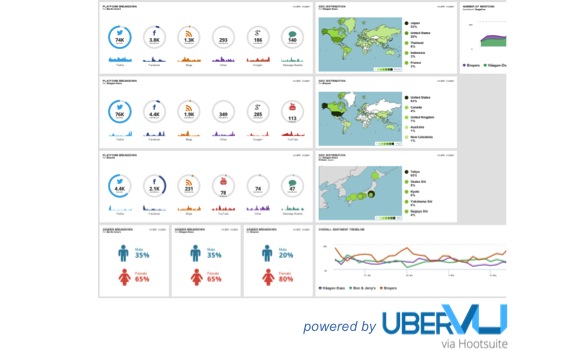 Having all the information in one place makes it easy to take action
A marketer running a social campaign (as we did with our #boardsintro hashtag) needs to track more than just the campaign hashtag. With Boards, Mark showed webinar attendees that it's easy to see campaign metrics and overall brand health side by side—and be the first to know if things go viral!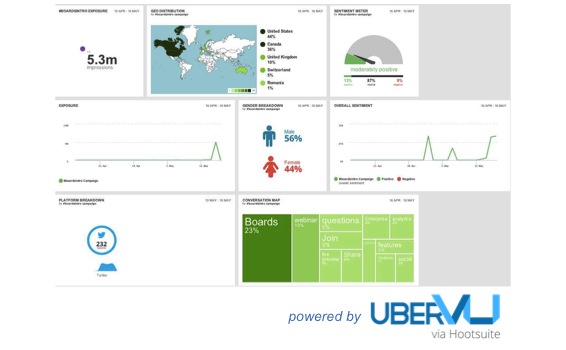 Your C-Suite can use social data, too
Mark showcased two use cases straight from the C-Suite: one for a Chief Product Officer looking to see how his team's technology was faring in popular opinion after a recent launch, and the other, a Head of Sales at a truck manufacturer. Neither of them include social media in their day-to-day responsibilities, but we learned how spending a few minutes with social data in a customized Board can arm them with important insights to inform their teams' strategy in the future.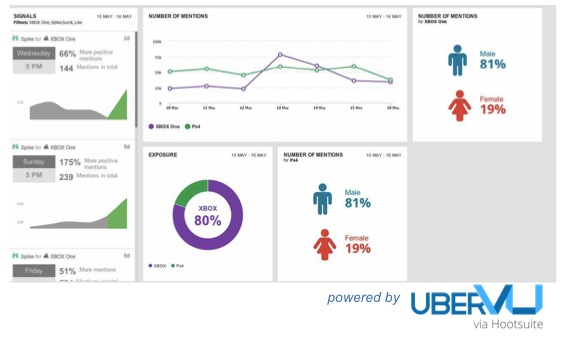 To learn more about how your company can incorporate social data from Boards across your entire organization, watch the full webinar now.