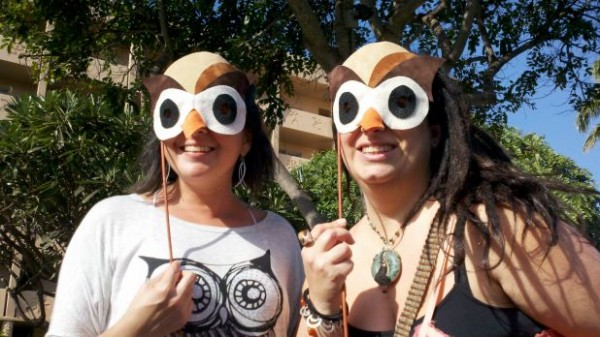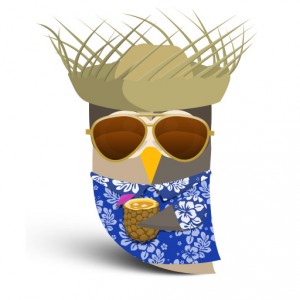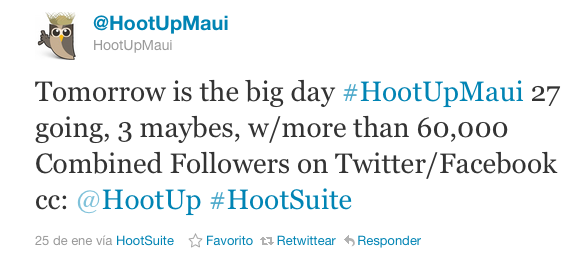 The reactions? A lot of happy owls looking forward to the event. Hoot!



Step 3: Enjoy
Based on the photos, videos, and other multimedia shared, #HootUpMaui looked to be a very memorable experience that included amazing food, owl masks crafted by the organizers and even a HootSuite photo booth to wear said masks. As a thank you for their commitment and support, HootSuite HQ sent over a couple gifts for the organizers and some HootSuite swag for everyone else.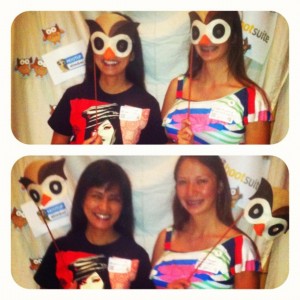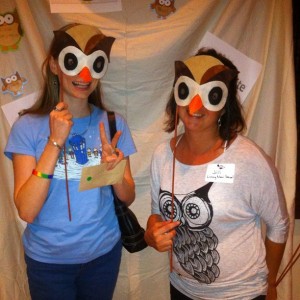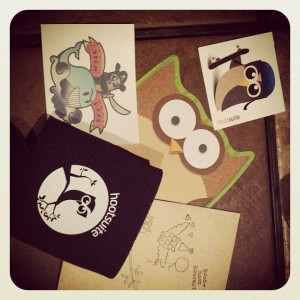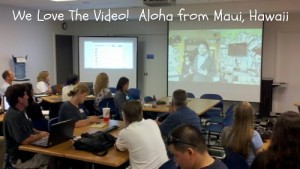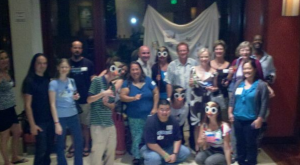 For complete coverage of tweets, pictures, videos and more shared that night, check out Storify: HootUp Maui

What's Next?
As the HootSuite community grows and evolves, we'll continue to see more HootUps celebrated around the world which means more opportunities to share HootSuite tips, social media strategies as well as mingle, network, and drink delicious bevvies.
If you're in Los Angeles or Sao Paulo, be sure to check out these upcoming HootUps.
Sao Paulo HootUp, #HootUpSP – February 28
The first HootUp in Brazil will be celebrated on February 28 2012. Maria Carolina is preparing everything for our Brazilian owls, who will enjoy a networking session, a couple of brief and interesting lectures about using HootSuite and, of course, delicious beer.
Get more information about the venue and confirm your attendance in the official post announcement or here: Sao Paulo HootUp, #HootUpSP. We have some huge surprises for our Brazilian friends so stay tuned!
First Los Angeles HootUp, #HootUpLA – March 7
As Keith Korneluk announced, the first Los Angeles HootUp will be celebrated March 7th in the heart of Los Angeles.
The plan? Drinks and the chance to hear social media professionals talk about their experience using HootSuite to manage their online presences, including the event's featured speaker, Dewayne Hankins, Director, Digital Media with the Los Angeles Kings.
You can RSVP for #HootUPLA at the official Meetup Invitation: Welcome, Los Angeles – Miracle Mile Owls and get more information from Keith's announcement blog post.
Reno HootUp, #HootUpReno
Lauren Klein will be hosting a HootUp in Reno next Wednesday, February 15th. If you want to learn about HootSuite and are interested in meeting people you have social media in common, you can get more information an RSVP here.
Toronto HootUp
Finally, if you are in Toronto next week for Social Media Week, don't miss the HootUp that our owl Scott Walker will be celebrating Monday 13th at the Drake Hotel (7 pm). More information at the @HootUp account!
Do you want to HootUp?
As Keith wrote, a HootUp "is a free networking event for HootSuite users of any experience level to learn, interact and socialize." So you don't need much more than a HootSuite account to organize one!
If you want to celebrate a HootUp, contact us at community+hootups (at) hootsuite.com. Remember we've published information about HootUps as well as a PDF guide available in English, Spanish, Portuguese and German.