"We connect you with people who are talking about your business–whatever industry you're in," explains NeedTagger CEO Vernon Niven. "The service mines Twitter for people who are talking about and need your stuff. And it's really that simple. NeedTagger is the only tool of its kind that is free (via HootSuite) and real-time."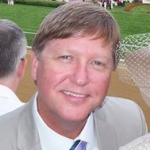 Niven also attests to very high engagement rates for his clients: "Click-through rates (CTR) on messages sent from NeedTagger can reach up to 80%. In contrast, the average engagement rate for a shared link or a sponsored message on Twitter is typically less than 1%," he shares.
Whatever industry you are in, NeedTagger can lead you to people on Twitter who most need and talk about your specific type of offering.
Interested in incoporating NeedTagger into your social media strategy today? Click the button below to visit the HootSuite App Directory, and give it a try.