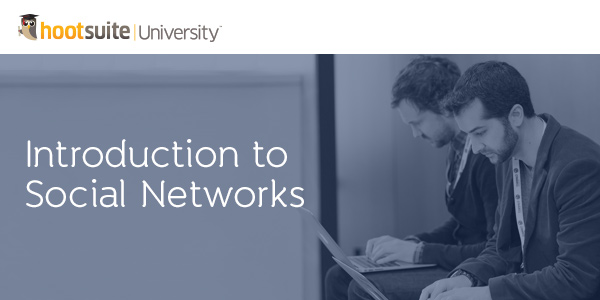 Making the transition from personal to professional use of social media can be challenging. Job seekers, employees, even bosses now recognize that businesses can benefit from a social media presence, but often they aren't quite sure how or where to start.
To help you understand how social media can benefit your career and your organization, HootSuite University has released brand new courseware covering an Introduction to Social Networks. This video course will teach you exactly how to get the most value from social media with a simple, easy-to-follow introduction to today's top social networks.
The perfect resource for individuals looking to get started with social media, this 20-minute course covers all of today's top social networks, including Facebook, Twitter, Google+, LinkedIn, Instagram, YouTube, Pinterest, Tumblr and Foursquare.
Take a sneak peak from the course on how businesses are using Instagram:
Read more