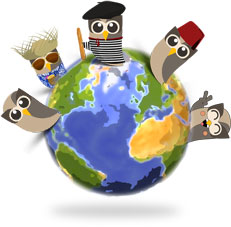 On Wednesday, Russian President Dmitry Medvedev toured the headquarters of Twitter. Besides having a fruitful cultural exchange with Twitter co-founder Evan Williams, he also fired off his first tweet.
You can keep up with both Russian President Medvedev's English Twitter as well as The Whitehouse Twitter.
The Washington Post – Obama discovers 'Twitters' …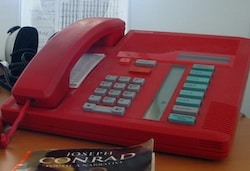 Sarah Nassauer writes: At the Orlando World Center Marriott, Mr. Long and Ms. Pribila track what is said about their 2,000-room hotel every day, and often into the night.

One recent afternoon, Mr. Long peered at the computer in his small windowless office and opened up HootSuite, a program that lets users organize the millions of comments passing through Twitter at any given moment. He scanned the lists he has permanently set up on the software: current guests, past guests, people tweeting about Orlando hotels (so he can send notes to try to drum up business.), people tweeting about his specific hotel, and people tweeting about a conference currently at the resort. He checks HootSuite at least once an hour on his iPhone, often glancing at it while roaming the sprawling resort dotted with palm trees.

Via the hotel's @TheFrontDesk account on Twitter, he and Ms. Pribila chat with future, current, and past guests. They answer questions and confront complaints. Then Mr. Long moves on to FourSquare, a website where people can use their mobile device to broadcast their physical location to friends, known as "checking in" at a location. "We monitor these people as well," says the 28-year-old.
Small windowless office? Sounds like Mr. Long needs a room upgrade! PS We'll be down to visit if summer doesn't arrive here soon!
More HootSuite
Remember, you keeners can catch all the HootSuite news via the social bookmark channel and/or by following @hootwatch for the full firehose feed.