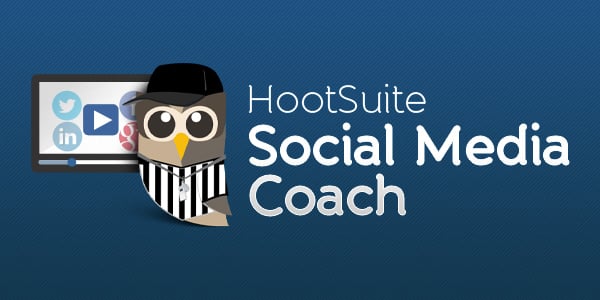 When you're sharing a Tweet or Facebook post with your followers, odds are the website URL takes a backseat to the actual message. But, just like the content of your post, your URL can play a big role in the success of your social media activity. Let me explain:
Working with URLs
Knowing how to work with URLs in a social media setting is important. It helps you understand what kind of content your followers like by enabling you to measure and compare how many clicks your links get in specific styles or types of posts. The truth is, URLs are full of valuable information that you can use to focus and perfect your social media strategy. This post will show you how to best use URLs with social media within HootSuite.
New to URLs? Let us help you get started! Attend our Social Media Coach webinar on Tracking and Analytics today.
Shortening URLs
Unlike your website or blog, on Twitter and Facebook you only have a few sentences and seconds to capture the attention of your followers. When you only have a small window, a long URL (http://www.thisisyourwebsite.com) looks messy and reduces the space you have to get your message across.
For this reason, URL shorteners are an essential tool for social media. HootSuite's Ow.ly URL shortener lets you use the space available to connect with your followers, while keeping links short and out of the way.

Useful Data Through Ow.ly
The Ow.ly URL shortener also serves another important purpose: tracking how many people click your links. With the Ow.ly tool you can see a quick snapshot of the number of clicks on any link you shortened within HootSuite, insight that you can use to determine what Tweets and posts resonate most with your followers. If 800 people click on a URL in a funny Tweet promoting your new shopping app but only 200 people click on a URL in a more serious Tweet, this knowledge can be applied in future posts. In other words, URL click data can be used to increase the chances of your followers clicking a link.
You can also get more specific with Ow.ly. Curious about how far across the world your Tweets have travelled? You can break down who clicked a link by region or referrer (meaning people who shared or retweeted something containing your URL). Want to share your biggest hits from the past month? Check out your top 10 most popular messages in an analytics report. Then share this and other URL data with clients or colleagues by exporting the report as a PDF or CSV file. For complex social media campaigns, HootSuite offers custom URL statistics and analysis.
All of this helps you track the journey of your social media followers and monitor your own social media success. Whether you're working for a client or running a campaign for your own company, shrink your links and use analytics to give you the social media stats you want.
Vanity URLs
Believe it or not, URLs are also a part of your brand. With HootSuite Pro, you can keep your branded URL (also known as a vanity URL) while still getting all of the statistics provided by Ow.ly. This means that your links can benefit from the recognition provided by the name of your Cupcake company while gathering data through Ow.ly. Time Inc. is among the many organizations making use of vanity URLs, with recognizable links that begin with "ti.me".
HootSuite provides a variety of great tools for working with URLs. The Free plan starts you off with a few of the essential tools while a HootSuite Pro plan offers you extra features that will help you take your social media strategy to the next level.
Visit our plans page to find out which account is right for you.