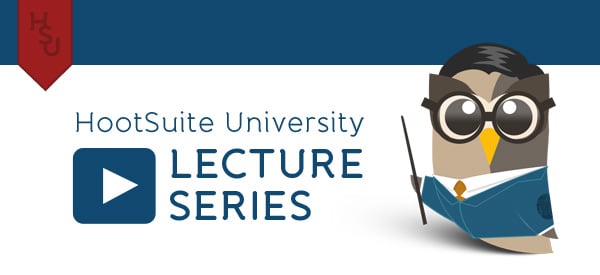 Your customers have questions, and social media is quickly becoming the go-to for answers, or in worst-case scenarios, a soap box to broadcast frustrations. Fortunately for the social business, it's also an excellent forum for customer support teams to engage with users.
To help you understand the value and best practices of using social media for support, HootSuite University is pleased to present Streamlining Social Support: Turning Community Into Value. Hosted by Don Baron of Get Satisfaction, this 30 minute installment of our ongoing lecture series will show you how to decrease the cost of your social support and increase customer happiness.
Using case studies from large B2C brands like Pampers, Rhapsody Music and Mint.com, you'll learn how to:
Humanize conversations and respond to feedback, questions, and concerns
Turn Facebook posts and tweets into real conversations with your customers
Listen to your customers across different platforms, and streamline your responses
Let Google work for you by optimizing your customer support questions for search
Build community into brand loyalty by connecting a lifestyle to your brand
Measure your success with analytics to decrease support costs
Meet the Speaker
Don Baron is the Director of Business Development at Get Satisfaction, where he develops partnerships and alliances. Get Satisfaction is an online community software that powers the world's best brands to solve problems, give a voice to champions, bring out the best ideas and drive better business. Get Satisfaction was recently a part of the HootSuite App Directory launch and is now accessible right from your dashboard!
This feature presentation is one of many in HootSuite University's growing library of social media content, and is available to the public for one week only.
Learn More with HootSuite University
HootSuite University is an online learning program aimed at delivering best in class education about HootSuite and social media management. In addition to instructional video lessons and the HootSuite Certification program, HootSuite University also hosts a lecture series with the best educators in the social media industry, in addition to an industry jobs board.