Summer Gets Social with Conferences & More ~ #HootSuite Events Roundup
By Dave Olson • 3 years ago • 0 Comments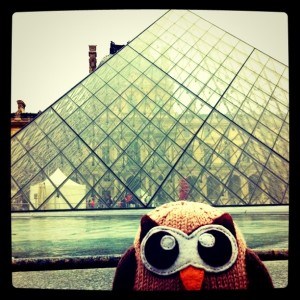 Summer is heating up with hot events for social media, and HootSuite is taking part. Owly is off to Boston, Austin and San Francisco with HootKits in tow, ready to get in on all the action.
To ensure you can join in on the fun, we compiled a list of conferences and other events we'll visit before the summer ends. Be sure to give us a "Hoot!" via Twitter @HootSuite if you're attending too!
Real Estate Connect (San Francisco)
On July 27-28, the brightest minds in the real estate industry will get together at Real Estate Connect in San Francisco to share knowledge about using technology and the latest trends in growing realty businesses.

HootSuite CEO, Ryan Holmes will be one of the speakers covering social media and digital marketing with HootSuite. Moreover, we've prepared something very special for the occasion, so stay tuned for a special industry info sheet.
Blurb: Real Estate Connect® is a must-attend conference that brings together the biggest names in the real estate and technology industries twice yearly in New York City and San Francisco. Each year, thousands of influential leaders gather at Real Estate Connect to discover emerging trends and technology, to network and make deals and to learn how to leverage the change that surrounds the real estate industry.
GROW 2011 (Vancouver)
The GROW Conference this year is happening on August 17-19 in Vancouver, and it's a must for anyone who's serious about entrepreneurship and building extraordinary businesses.

Ryan Holmes is presenting in a section entitled "Border Patrol: Why it Does (or Doesn't) Matter Where a Startup Plants its Roots," and he'll be speaking on the second day at 11:20am.
Blurb: The GROW Conference will provide inspiration for turning today's entrepreneurs into tomorrow's leaders. Speakers include founders of fast-growing companies, leading investors and influencers who will share lessons learned.

Blurb: ITEXPO is the event with an educational program that teaches resellers, enterprises, SMBs, and Government Agencies how to select IP-based voice, video, fax, and unified communications to purchase or resell.
INFO 2011 (Vancouver, Canada)
Here's another big event we're really excited about: Info 2011. HootSuite's Director of Marketing, Dave Olson, will be opening the Social Media plenary session for Tuesday, September 20 at INFO conference in Vancouver, Canada.


Tickets are available starting at $1,950 + tax, and you can buy them on the conference's website.
Blurb: The 2011 Conference of the International Network of Financial Services Ombudsman Schemes (INFO 2011) will take place at the Coast Coal Harbour Hotel in Vancouver, British Columbia, Canada from September 19-22, 2011. Canada's Ombudsman for Banking Services and Investments (OBSI) is serving as host organizer for the event, and hopes to build on the tremendous success of the INFO 2010 conference that took place in Cape Town, South Africa.
More Traveling with Owly
In addition to the conferences this summer, there are Owly spottings around the world. Here are a few fun pics of Owly's fun flying adventures in the Rocky Mountains and Paris.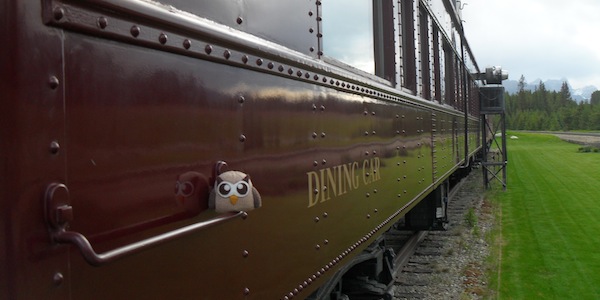 Keep your eyes open for more events and details on our HootSuite Events page — we update it whenever we spot an event which HootSuite is attending, nominated or speaking at.
And if you want to host your own HootSuite-related event or attend one, check out HootUps and follow @HootUp to learn how.