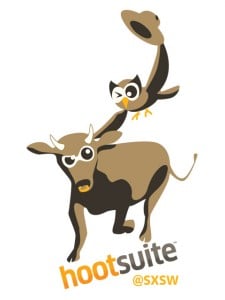 Talking about the owls… If you ever wanted to meet Owly in person, SX is your chance. Find our beloved spokes-raptor flying around with community wrangler Dave Olson sharing treats, giving away famous HootKits (now stocked with fresh SXSW specific swag), and even some special prizes:
Follow @HootUp and @daveohoots for more information about the giveaways and to find Owly available for photo ops. Here's where to start looking for Dave and Owly:
He'll also be at riding along with Bikehugger's "Built" talks and mobile social rides, visiting Mashable's 4 day party house, the Etsy community builder's meet-up and Black Angels gig, and catching "Das Stilletto" panel with Nadia and Grace, plus front-and-center for Bruce Sterling's annual rant.
For more details, check out @daveohoots SXSW calendar – If you need some Hoot knowledge or want the Owl at your party, just give Dave a ping to arrange a time/place.
SXSurvival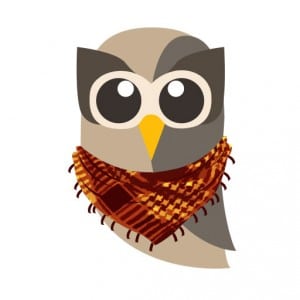 We know you are all responsible adults but… we just care too much to leave you without some tips:
And here's a #HootTip: remove noise and increase signal by setting up a geo-located search on your mobile HootSuite so you only hear from people in Austin. And please, have fun and be safe.
Follow Along
Keep up with everything about HootSuite at SXSW 2011 by following @HootUp and/or #HootSX. We look forward to meeting all of you in Austin this month! Finally, thanks to @SXSW for using HootSuite for their Twittering.