Teaching Social Media to Digital Natives – Case Study with Syracuse University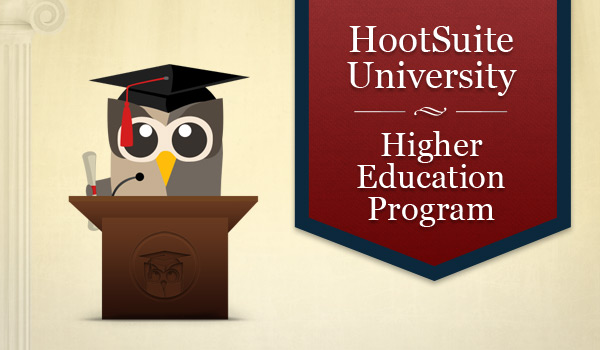 Recognizing the growing demand for qualified social media professionals in the business world, HootSuite University launched the Higher Education Program in January with Syracuse University's S.I. Newhouse School of Public Communications.
This partnership resulted in a case study outlining how social media professor Dr. William J. Ward integrated HootSuite University into his curriculum, in order to empower his students with the social media skills and savvy that the industry demands.
This collaboration also enabled Dr. Ward to focus on higher level social concepts and strategies, while HootSuite University provided the up-to-date content and hands-on experience needed to educate the next generation of industry professionals.
Learn more about how Dr. Ward effectively integrated HootSuite University into his classroom:
HootSuite for Higher Ed
HootSuite University is looking forward to partnering with Higher Education Institutions and onboarding their students for the Fall 2012 Semester. If you are a professor interested in the Higher Education program, learn more and sign up here.
Looking to continue your social media education? Enroll in HootSuite University to enjoy continued access to our Lecture Series, practical courseware and the HootSuite Certification Program.