Treat Yourself at the HootSuite Store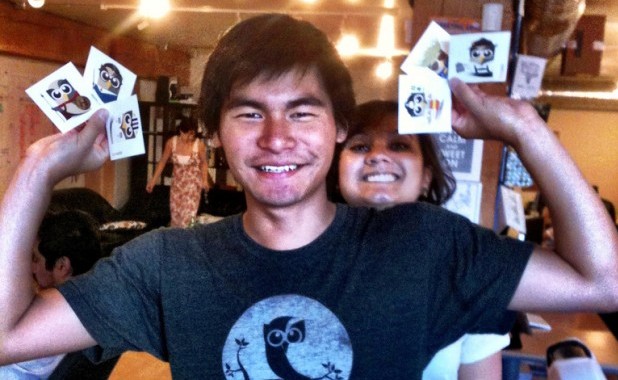 There are a handful of things that HootSuite prides itself on: One of those is giving back to the community and another is our collection of highly sought-after swag. We have also found that when the two collide, it's a seriously powerful combination.
This time, the results are no different, and the HootStore has come to life: your online source for exclusive HootSuite swag.
The HootStore is stocked with everything, from stickers to party plates, workout gear to trucker hats, and even an iPad case. Each piece features either a classic, international or specially designed owly, and prices range from 1$ for postcards to around $20 for T-shirts and baby onesies.
A Good Cause
The best part of the HootStore is that a portion of every purchase will be donated to charity. Which means that you won't just look good, you'll feel good, too. We're in the final stages of selecting a charity for a partnership. Want to suggest one? Tweet us @HootClub or leave a comment below.
Now with the HootStore, you can say goodbye to mornings at the coffee pot wishing you had an adorable Owly mug to fill. You can fend off Sunday brunch bacon-splatter with a stylish and protective Owly apron. And the best part of it all is that you're helping a good cause at the same time.
Show Us What Your Favourite Pieces Are!
Once you get your swag in the mail, be sure to take pics of the items, tweet us, include #LifeOfOwly in the tweet, and your photo will end up living on in internet infamy on LifeOfOwly.
To let us know what swag you'd like to see available next in the HootStore, leave a comment or tweet us @HootClub – and we'll work to make it happen.
Treat yourself!
Interested in some of the more coveted pieces of HootSuite swag? Earn your Owl stripes and a #HootKit by becoming a Campus Ambassador, Diplomat, or HootUp Organizer. Apply here!