10 Ways to Improve Audience Engagement on Twitter this Christmas ~ Webinar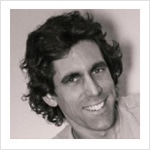 View HootSuite's first business-focused webinar with Twitter in Europe, on demand right now.
The Christmas season has arrived, and this year there's no better way to connect with your customers and drive sales than with Twitter. Learn how to boost business by improving your Twitter presence right from the source.
HootSuite and Twitter are coming together for a webinar to provide you with advanced social media advice. In this session, we'll provide the best practices and tactical tips you need to develop effective seasonal campaigns, drive online and offline promotions, and build a social community around your brand.
Plus, learn how to extend your reach using Twitter Promoted Products. Twitter recently launched its self-serve advertising platform in the UK and Ireland. Now all businesses can get their messages in front of new audiences, and build their base of followers, in the same way larger brands have done for several years.
In this webinar you will learn:
Practical advice for developing and delivering successful messaging on Twitter

How to design powerful promotions that can drive your audiences to action

How to properly build and engage your audience

How to effectively promote your best performing content
Join Merinda Peppard, HootSuite's EMEA Marketing Director, and Brian Lavery, Partnerships Manager at Twitter, for part one of this series. View on-demand now.