This is the third of a three part series: A Look Back at the Most Trending Trends. In Part three we'll discuss 5 world events that affected the lives of millions around the globe. See Part One: Most Viral Trends or Part Two: Most Trending Tragedies.
Twitter moves pretty fast. It's a world that measures time in seconds versus hours. There are over 500 million tweets sent from around the world every day. Because Twitter has become such a major source for global news and conversation, we have researched Twitter trends weekly for the past 100 weeks to discover what the world is talking about. These trends highlight the top terms and hashtags from the previous week, and reveal topics that people are interested in.
100 weeks of trends means a lot of news. We figured what better way to celebrate this occasion than by finding the most biggest trending topics of all 100 weeks. While researching this project, I was reminded of the many amazing things (both good and bad) happened over the past two years. In the third part of this series we'll talk about five major global events that helped shape the way we use social media.
Royal Wedding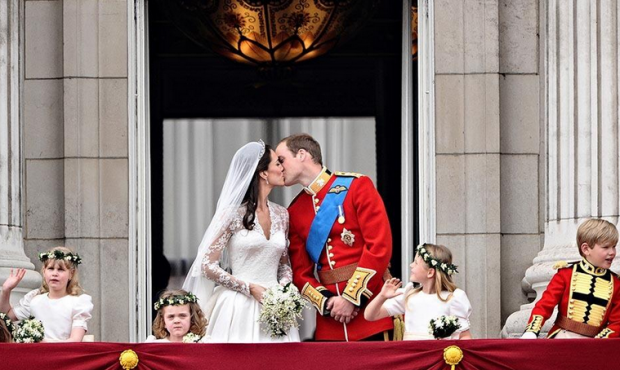 2 billion people around the world turned on their televisions to watch this historic occasion: the Royal Wedding of Prince William and Kate Middleton. Meanwhile, the event broke livestreaming records and swept the trending topics of major search engines and social networks. Halfway through the ceremony, there had already been over a million Tweets mentioning #RoyalWedding. In fact, the Royal Wedding was so big, it was mentioned around 67 times a second. More than a million people went to Facebook to voice their opinions:
"These numbers show the sheer scale of the public's response to the royal wedding," said Joanna Shields, Facebook's vice president for Europe. "Millions are using Facebook to share what they think about every last detail of the ceremony."
Look back at this amazing event by doing a hashtag search for #RoyalWedding, #rw2011 (the official Royal Wedding hashtag), #royalwedding!, and #bodareal (Spanish for "#royalwedding")
ABC says there are 6,369 tweets per minute about the royal wedding. (Feel free to RT this.)

— Brian Stelter (@brianstelter) April 29, 2011
Occupy Movement

The Occupy Movement began in 2011 as a protest against inequality, greed, and corruption within the financial sector of the economy. This movement was exceptional in the way that it was spread, with record speed between communities via social media, namely Twitter. It was nearly impossible to be on a social network without seeing the slogan "We are the 99%." Now, the movement may have lost momentum but their Twitter account (@OccupyWallSt) is still very active, with nearly 200,000 followers.
Dear @MikeBloomberg — I will pay for clean-up of Zuccotti Park to avoid confrontation. http://t.co/7xNbaWjc PLS RT #OWS — Russell Simmons (@UncleRUSH) October 13, 2011
US Presidential Election
The US Presidential election of 2012 was the first in history since social media became mainstream, and it's easy to see how much of an impact once you take a look at the metrics. When it comes to election time, everyone has their own opinion; social media gave people the perfect platform to voice these opinions. Social media's impact was so great, that this election was dubbed "The Twitter Election."
During the months leading up to the general election we saw a greater focus on social media, more specifically on Twitter. Twitter was used extensively during the presidential debates and on election day.
On election day, more than 31 million Tweets were sent out over the social network, which also saw around 327,000 Tweets per minute after news broke that Obama would be in office for another term. After hearing the news himself, the President sent out his most retweeted tweet — a photo of him hugging the First Lady, with the quote "4 more years." The Tweet was widely known as the most retweeted in history (before Ellen's Oscar Selfie) with over 776,000 retweets.
Four more years. pic.twitter.com/bAJE6Vom

— Barack Obama (@BarackObama) November 7, 2012
London Olympics
During the 2012 Summer Olympics in London, Twitter saw massive numbers of engagement with over 150 million Tweets and was later named the "First True Social Media Games." Athletes from all over the globe came together in London to show their talents, and came together on Twitter to give some love to sponsors, spread news of victories and share amazing images.
Many athletes kept in touch with family and friends from their homes, as well as other athletes in London. Social media gave us the ultimate inside view of what it would be like to be an Olympian. The Spice Girls' performance to close out the final ceremony was the biggest spike of the games, while Usain Bolt's win in the 200m quickly made him the most talked about athlete with over 80,000 Tweets per minute. Right behind him were Michael Phelps and diver Tom Daley with over a million mentions each.
Soccer rose to the top of the Twittersphere at the Olympics, and Andy Murray's gold medal in the men's tennis singles earned him over 57,000 Tweets per minute.
Bruce Daisley, of Twitter UK explained: "The big moments that set the heart racing tend to be played out on Twitter."
Sochi Olympics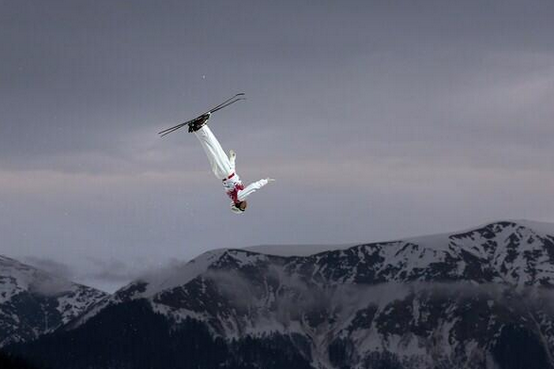 The 2014 Winter Olympics in Sochi proved yet again that the Olympics has quite an impact on social media. The athletes themselves Tweeted up a storm, producing around 90,000 total updates about conditions, rivals, events and just some good ol' fun. The United States was the most active team on social media, logging 22,598 posts across Facebook, Twitter and Instagram during the Games.
Those of us who watched from home kept track of what was happening by using hashtags such as #sochi2014, #wearewinter, #teamusa, #olympics, #goaus and #wirfuerD. There were more than 2 billion mentions across all channels with the most mentions being about the Canadian Olympic Team, followed by Team Great Britain and US Olympic Team.
Many Twitter users couldn't help but discuss #sochiproblems. Journalists who first landed in Sochi found conditions were lowers then they had expected, generating a massive buzz around the Olympic Games before even the Opening Ceremony. This buzz was so great, that within the first 24 hours of it's creation, the sochiproblems hashtag had seen 26,000 mentions:
Ok, so my hotel doesn't have a lobby yet. — Mark MacKinnon (@markmackinnon) February 4, 2014
My hotel has no water. If restored, the front desk says, "do not use on your face because it contains something very dangerous." #Sochi2014

— Stacy St. Clair (@StacyStClair) February 4, 2014
A lot of complaints about the accommodations. This is the foyer of my apartment. #SochiProblems pic.twitter.com/gKnxCywKF0

— Mark Connolly (@MarkConnollyCBC) February 6, 2014