12 Days of Content, Day 7: Seven HootTips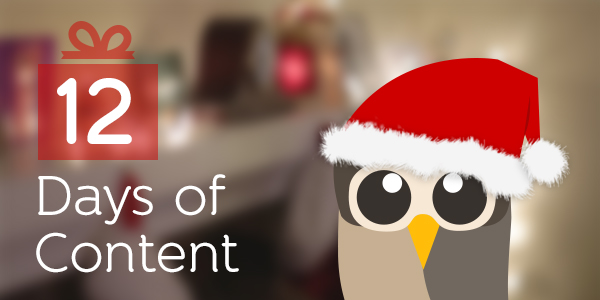 On the seventh day of content, HootSuite shares with you…
7 HootTips!
HootTips are one of the ways we try and let our users know about the various functionalities that the HootSuite dashboard offers. These tips cover apps or specific features, and often include tips and tricks to help you make the most of your time on social media. Here are 7 HootTips you may find useful:
In your dashboard go to the App Directory. You can quickly locate the Instagram app by typing it into the search field. Install the app and add the stream to a new tab, or if you prefer, an existing tab on your dashboard.
Now connect your Instagram account by authorizing the app. And Voila! Your photo stream is now in your dashboard. You can also comment on and like photos in your stream.
To find out more information about a user, just click on their social profile name within HootSuite. This will bring up the User Profile Pop-Up. Depending on what social network you are accessing, a window will pop up displaying different information about a user. For example, with Twitter you will see a user's location, bio, follower count and Klout score, as well as several options to interact with them, and view their tweets.
LinkedIn is a powerful social network as well as an amazing place to find career opportunities. Looking through job listings – even online – can take up a lot of time. To streamline your career seeking efforts, HootSuite has added a "Job Search" feature. Be prepared to set up a whole new stream of opportunities.
Social doesn't sleep, but you do. So whether you're a startup, mid-size business or a global corporation, there are always times when you can't be on your mobile device or computer to be active online. To stay on top of your growing social audience, sprinkle in some scheduled messages and let HootSuite share the load.
HootFeed is a customizable full-screen Twitter feed built for live events and digital displays. Showcase your audience's Tweets on the mainstage or have them on LCD screens scattered throughout your event. HootFeed is free and easy-to-use.
HootFeed is browser based with no installation required and only takes a few minutes to set up. All you need is wifi, an email address, whatever video set-up you'd prefer… and an audience.
HootSuite Assignments enlists the help of your entire team to be the eyes and ears of your company on social. This way, no tweet or potential opportunity slips through the cracks. Designed for HootSuite Pro and Enterprise clients, Assignments allow you to quickly and easily assign Tweets and Facebook messages to Team Members within your Organization. Once assigned, responded to or solved, everyone on the Team can see that and monitor its progress.
With HootSuite's integrated Vimeo App, you can easily upload all of your rich media videos, share them across any social network in a few simple clicks and monitor their progress, all within your dashboard. For a quick overview of your Vimeo account, create different streams next to one another for your Videos, Albums, Likes, Channels, Groups, and videos you've marked to "Watch Later."
Now, ready to sing? On the seventh day of content, HootSuite shares with you…
7 HootTips,
Stay tuned for the rest of our 12 days of content series!