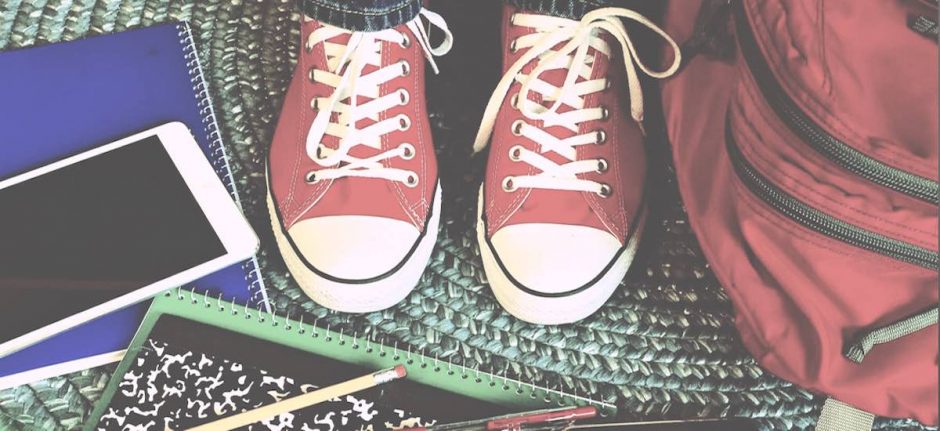 16 Facebook Accounts That Will Make You Smarter
Facebook is full of inspirational ideas and educational content—if you know where to look.
That's why we've compiled a list of Facebook accounts that will help you explore new ideas and expand your knowledge. Whatever your interests, you'll find something you enjoy.
Bonus: Download a free guide that teaches you how to turn Facebook traffic into sales in four simple steps using Hootsuite.
16 Facebook pages that will make you smarter
Grammarly—a free writing and editing app—does a lot more than offer basic grammar tips on their Facebook Page. Everyday they educate their nearly seven million followers on why good writing matters, along with simple steps on how to get there.
All of Grammarly's content is fun and easy to consume. (You won't find any lengthy academic debates about the Oxford comma.) They cover topics like how to end an emails and words and phrases to avoid at work.
If you're a professional who wants to improve your writing, follow Grammarly.
If you want to explore fascinating theories about far-off galaxies, then you can join NASA's Facebook community of over 21 million followers.
You'll get daily updates on their latest missions and discoveries, along with content made exclusively for their Facebook followers—like early access to a contest to view a rocket launch. You can also tune in to watch short clips from their NASA TV station.
TED is a global non-profit that shares inspirational presentations. You can find a TED Talk on pretty much any topic, from the importance of empathy to retirement savings.
On Facebook, TED share clips from popular presentations with helpful summaries and insights. It's easy to watch a five-minute clip and feel that you've learned something new.
Follow TED to join a massive network of interesting people sharing cool stuff.
UN Women is a global champion for gender equality and empowerment. On Facebook they share infographics, videos, and articles—all with an educational component for their audience.
Their campaigns, like this one on the gender pay gap, build awareness for important issues and help influence government policy.
Follow UN Women to get a global perspective on gender equality.
If you're a bookworm, you know how important it is to top up that ambitious reading list—and New York Times Books can help with that.
On Facebook they make helpful recommendations, provide intriguing synopses, and share links to literary reviews from the New York Times. You can also tune in to their Facebook Live broadcasts (like this one with graphic novelist Jeff Smith) and ask questions.
For those of us that don't have time to visit a museum exhibit every week, The British Museum brings history to newsfeeds, pulling from over two million years of content.
Everyday they share stories about their historical artifacts and invite followers to participate in lively discussions. For more in-depth learning about the collections, you can watch their videos, hosted by museum curators and historians. There's a little something for everyone, whether you're in the mood to watch an exclusive tour of the Scythians exhibit or a curator series on conserving Vulture Peak.
If you want to be inspired with beautiful imagery and cool stories, follow the British Museum. (You can also learn more about the British Museum in our podcast episode.)
National Geographic has been educating its audience about our natural environment since 1888. On Facebook, they share posts on a wide range of topics in science and conservation, exploration, and adventure.
National Geographic creates videos and interactive content that takes you to every corner of the earth. Be transported to the ocean floor, go face-to-face with a tiger shark, or get close to the rarest species of pig in the world.
Follow National Geographic to learn more about our environment and how you can protect it.
The American Civil Liberties Union (ACLU) is a non-profit that works to defend constitutional rights.
They share educational content from their blog and podcast on current social movements, upcoming court cases, and political issues.
The ACLU works to make policy change that affects every American—so if you want to learn more, follow them on Facebook.
National Public Radio (NPR) educates nearly 27 million Americans over the airwaves. They work with hundreds of local stations to produce journalistic content that is informative and thought-provoking.
On Facebook, they'll keep you updated on the latest news in the U.S., along with recent episodes of their talk and entertainment programming.
Since it was founded in 1897, The Atlantic has been creating content that weighs in on American politics and cultural trends.
On Facebook they share the latest articles and insights from the magazine. They also partner up with other content producers to create videos, covering a huge range of topics from how to raise a generous child to the ethics of AI.
Stuff You Missed in History Class is a popular podcast from How Stuff Works series. In each episode, hosts Holly and Tracy explore fascinating people and events that are often overlooked or not fully explored.
On Facebook they share the latest episodes from their podcast, along with videos, fun facts, and episode recaps—super handy if you don't have time to listen but still want to learn something. 
If you're having a bad day, sometimes you need a pick-me-up. IFL Science is educational, fun, and lighthearted—all at the same time.
On Facebook they share weird facts and unlikely discoveries with their more than 25 million followers. They also share the latest posts from their popular blog.
Follow IFL Science to be educated and entertained on your lunch break.
Even if you don't recognize the name, you've probably seen a Tasty Facebook video. Tasty creates short, "snack-sized videos" that show you how to make simple recipes, along with useful hacks on how to improve your food storage.
Tasty won't teach you how to become a Michelin Star chef, but they will give you tips that will help you prepare more creative meals.
Bigger Better Brains Project is run by Dr. Anita Collins, a neuromusical educator who explores the impact of music on brain development.
On Facebook she shares cutting-edge research on everything from neuromusical translators to the impact of music on introverts and extroverts.
If you were fascinated by her TED Talk and want to learn more, follow her on Facebook to get her latest insights.
MindShift is a podcast that explores the future of learning for children and young adults. Each episode shares stories about educators who are developing innovative ways to help kids learn.
On Facebook they share episode updates, along with articles on new technologies, techniques, and strategies that are improving the world of education.
If you want to learn how to live a healthier lifestyle, follow Harvard Health Publications. On Facebook they share the latest health research from Harvard Medical School and affiliated hospitals.
Each post includes a helpful synopsis of their publications, so you don't need to do a deep dive into the actual articles unless you're really curious.
Follow these Facebook accounts for new ideas and kickstart creativity. You'll be sharpening your mind in no time.