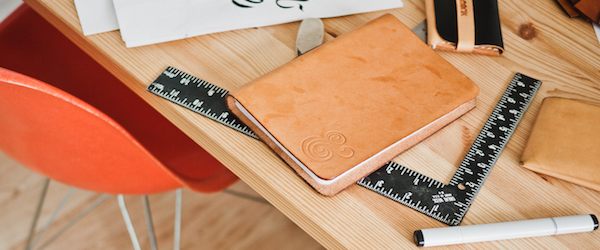 16 Twitter Accounts That Will Make You Smarter
If you've ever found yourself just nodding along and smiling blankly as the people around you discuss thought-provoking issues and news, it might be time to dust off that computer mouse and seek out some smarter content. With children and adults alike heading back to school this month, now is the perfect time to build your body of knowledge and increase your overall intelligence. However, with an overwhelming amount of information and resources available online, it can be difficult to know where to start. It's also hard to discern credible sources from not-so-legit content or even a well-done parody account.
Smart is subjective, but a general sense of intelligence is gained through having a grasp on a vast body of knowledge. Especially helpful with this, Twitter allows for a large amount of information on a wide variety of topics, and insights into the brightest organizations and individuals on the web. To help you stay sharp through 140 characters or less, we've narrowed down some of the best Twitter accounts for boosting your brainpower.

Bonus: Download the free strategy guide that reveals how Hootsuite grew our Twitter following to over 8 million users and learn how you can put the tactics to work for your business.
Electric Literature
Electric Literature's Twitter account has the same goal as the magazine's website: "Saving literature one reader at a time." @ElectricLit tweets news about literature and writing, offers reading recommendations, and provides free fiction every Wednesday, along with many other goodies. Your love for the written word will flourish with every 140 characters @ElectricLit shares.
On the weird history of punctuation http://t.co/eAiUx1TevK pic.twitter.com/GHiPKANmo3

— Electric Literature (@ElectricLit) September 7, 2015
Bill Nye
While his Twitter bio states "Everyone you will ever meet knows something you don't", Bill Nye knows more than most. Best known for his children's TV series, "Bill Nye the Science Guy" has a way of crafting every piece of knowledge he shares through Twitter in an exceptionally fascinating way. Alongside his Tweets sharing scientific facts and oddities that are always solid conversation starters, Nye participates in Q&A's with his followers and retweets content from other educational sources.
Let's break down #climatechange in 90 seconds w/ a little help from @generalelectric & of course the elusive emoji. http://t.co/8VEOO3jvZV

— Bill Nye (@BillNye) June 23, 2015
Maria Popova
Maria Popova is the curious mind behind Brainpickings, what has become a top source for creative knowledge. Referring to Brainpickings as a "subjective lens of what matters in the world and why," Popova tweets about "pieces that enrich our mental pool of resources and empower combinatorial ideas that are stronger, smarter, richer, deeper and more impactful." Every link she tweets is worth reading, and is guaranteed to enhance some portion of your understanding of the world around us.
e.e. cummings on what it really means to be an artist – so good http://t.co/UH6NJUVkIS pic.twitter.com/SIuPKDb2RL

— Maria Popova (@brainpicker) September 7, 2015
PlanetGreen
The world of 2015 requires that we are aware, to some degree, of what is happening with our home planet. One of the best Twitter accounts to keep you informed, PlanetGreen shares not only environmental news, but practical tips and guidance for leading a greener lifestyle. In accordance with Mother Nature Network, PlanetGreen is not written for scientists or experts, but rather "everyday people who simply want to make our world better."
From taller towers to more efficient turbines, the case for wind energy is growing http://t.co/QcXZRUXaKL pic.twitter.com/fMgsY29dQN

— Planet Green (@PlanetGreen) September 6, 2015
HowStuffWorks
While facts and figures are fun to ramble off at parties, truly knowing how things work is another level altogether. This account provides that, in an easy to read, highly accessible format. With a team of writers using science, data, research, peer-reviewed studies, and experts as their sources, you can rest assured that HowStuffWorks is not just answering questions for the sake of clicks or followers, but truly to expand the realm of knowledge online.
How Hurricanes Work http://t.co/gK8IETcTrx

— HowStuffWorks (@HowStuffWorks) September 7, 2015
BBC Breaking News
If you want to feel more knowledgeable, it's important that you stay up to date on current events. While there are countless sources for breaking news online, BBC Breaking News' Twitter account has proven to be a reliable and timely source. In 140 characters or less, @BBCBreaking can tell you the key point of any breaking news story so that even if you're pressed for time and don't click the link to read the entire report, you will have a general notion of what is happening in the world of news simply from a quick scan of their feed.
Tokyo 2020 Olympics committee scraps Games logo after allegations it was plagiarised http://t.co/XMlpV4OZEC pic.twitter.com/kPsXyfk9OD

— BBC Breaking News (@BBCBreaking) September 1, 2015
Museum of Modern Art
Too many people forget the important role art plays in overall intelligence. For a unique, unpretentious look into the often intimidating New York art scene, the Museum of Modern Art has an expertly curated Twitter account. Providing peeks into everyday life at MoMA, as well as news about the contemporary art world in general, their Twitter is a must-have on your feed.
In honor of #LaborDay, Charles Sheeler's "American Landscape" (1930). http://t.co/ZKXMFSmoUQ pic.twitter.com/GVyIaEoTk8

— MoMA, the Museum of Modern Art (@MuseumModernArt) September 7, 2015
HistoryInPictures
Doing exactly what it advertises, @HistoryInPics tweets photos from historical events in global affairs and pop culture. While the account also shares links to historical stories and news, the fascinating photos are the real reason to stop scrolling. While you probably wouldn't normally search for a photo of New York during rush hour in 1909, @HistoryInPics makes you realize that you definitely were interested in seeing just that. With our brains able to process images much more quickly than text, our ability to recall information when it's accompanied by an image is also enhanced, making @HistoryInPics a choice account to follow if looking to boost that brain power.
Rush Hour, New York City, 1909. pic.twitter.com/gI1qQCbmSE

— History In Pictures (@HistoryInPics) September 3, 2015
Verge Science
With The Verge covering the future of technology, science, art, and culture, their @VergeScience account is especially thought-provoking. The account provides links to articles with easily accessible answers to the most fascinating questions in the world of science. They also use their casual and slightly cheeky tone to offer commentary and live-tweets of news events in the world of science.
Here's why farm kids have fewer allergies and less asthma http://t.co/CX2iJSYE8D pic.twitter.com/F0iqQvjiau

— Verge Science (@VergeScience) September 7, 2015
Mental Floss
A list of this nature would not be complete without including @mental_floss. Offering amazing facts, answers to big questions, and many, many lists, the @mental_floss Twitter account provides snippets of the magazine's comprehensive content. When explaining the way their content works, the mental_floss website shares, "you only realize how much you learned from us after a little while. Like a couple days later when you're impressing your friends with all these intriguing facts and things you picked up from us, and they ask you how you know so much, and you think back on that great afternoon you spent with us and you smile."
This App from NASA Gives a Virtual Tour of 1000 Exoplanets — http://t.co/FQfemPt1Py pic.twitter.com/nGRlV53nPc

— Mental Floss (@mental_floss) September 8, 2015
Michael Pollan
As an author, activist, and academic, Michael Pollan is considered an authority on food, how it relates to politics, and the current state of the global food industry. A topic that seems impossible to wrap your head around, Pollan uses Twitter to break down the issues that matter in easy to digest facts, questions, and links to key articles. If looking to update your knowledge on what we eat, and why, Pollan's Twitter account is a great place to start.
In case you missed this, a smart piece on "The Myth of Big, Bad Gluten" from Moises Velasquez-Manoff. http://t.co/dkClVixmr1

— Michael Pollan (@michaelpollan) July 6, 2015
Grammar Police
If you're someone who is driven crazy by the misuse of their/there/they're, the Grammar Police Twitter account is for you. The account is a coded bot which detects grammar mistakes and issues in tweets, and then tweets out the corrections. Nothing teaches you the proper way to do something better than seeing somebody else publicly corrected, so the Grammar Police account is ensuring its followers' grammar improves Tweet by Tweet.
It appears to me that @XboxSupport2 could use "on [their] own" instead. 'There' doesn't belong to 'them'; 'their' does.

— Grammar Police (@_grammar_) September 7, 2015
Live Science
The LiveScience Twitter account provides news and information about the "top stories of the day in health, environment, animals, technology, and space." Their mission is to "leave their fans five minutes smarter than when they arrived," and their Tweets definitely achieve this. Tweeting either links to their own credibly-sourced stories, or those of other authorities in the science world, all of the content they share is extremely interesting and answers questions that you didn't even know you had.
Brains of Introverts Reveal Why They Prefer Being Alone http://t.co/Z4paQ3ialx pic.twitter.com/r6G9bg6Uxl

— LiveScienceHealth (@LiveSciHealth) September 5, 2015
Open Culture
Open Culture is one of the most valuable educational resources on the Internet. Their Twitter account provides links to their site, which centralizes the highest quality free courses (from the world's leading universities), ebooks, textbooks, films, and audiobooks available on the web, and organizes these resources into easily searchable collections. They also use Twitter to ask thought-provoking questions, and share the most fascinating pieces from their resource library. If there is a topic you are interested in learning more about, there's a good chance that Open Culture will have some type of means available for you to do just that.
Yale Launches an Archive of 170,000 Photographs Documenting the Great Depression http://t.co/n5Lmiscrpi pic.twitter.com/FI8xABEmoc

— Open Culture (@openculture) September 8, 2015
Mo Costandi
Neuroscientist turned writer Mo Costandi is the editor of The Guardian's Neurophilosophy department and a must-follow for all things psychology. Costandi shares links to interesting articles alongside answering questions and providing insight into psychology issues and news. If neuroscience is your jam, Costandi's account is one you will want to have on your feed.
Stroke patients with damage to the insular cortex find it easier to stop smoking http://t.co/5cufXKmelR pic.twitter.com/Kz56uSaYUx

— Mo Costandi (@mocost) September 8, 2015
Neil DeGrasse Tyson
When someone like Neil DeGrasse Tyson tweets, everybody pays attention. As an astrophysicist, DeGrasse Tyson shares highly amusing reflections on science and astronomy, as well as observations on space and the role it plays in our lives. He also shares engaging answers to questions asked by his fans, something that has probably helped account for his over 4.2 million followers.
Dear Pluto,
Lookin' good. But you're still a Dwarf Planet — get over it.
Love, Neil deGrasse Tyson pic.twitter.com/qBBD9feG6e

— Neil deGrasse Tyson (@neiltyson) July 15, 2015