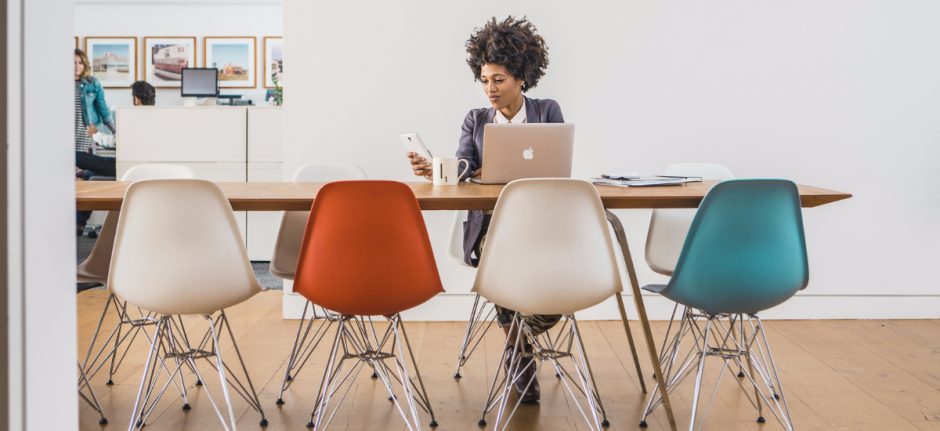 3 Profitable Social Media Trends for Agencies in 2016
In 2016, your clients face a dizzying number of decisions with social media. From mobile changing how consumers find and buy products to newcomers like Snapchat racking up 6 billion daily video views, there's no shortage of ways to reach consumers.
In this article, you'll learn three key social media trends for agencies, helping you get the most from your time and budget in 2016.
1. YouTube and Facebook battle for your videos
In 2016, clients will ask what's more worthy of their video investment: YouTube or Facebook?
Facebook video became a serious contender to YouTube in 2015, especially for driving engagement and organic views. According to Mark Zuckerberg, Facebook now generates 8 billion video views per day.
In 2016, advertisers plan to run video ads on Facebook more than any other network.
Data from the European Publishers Council (EPC) found that in the last 12 months, the number of video posts per Facebook user has increased 75 percent globally and 94 percent in the United States. On average, more than 50 percent of U.S. users who visit Facebook daily watch at least one video.
While Facebook video is rising, YouTube still offers opportunity as well.
A report by Ofcom found that teens in the UK prefer YouTube content for their entertainment rather than TV. The number of people watching YouTube has increased 40 percent year-over-year since March 2014, according to data from YouTube.
Meanwhile, newcomers like Snapchat and Periscope have fueled the growth of social video as a primary channel for brands. Snapchat climbed to 6 billion daily video views, with three times the growth from May to November 2015.
For an expert look at the rise of social video, watch our 2016 social trends webinar.
The opportunity for your agency
While social video offers an opportunity for your clients, the landscape is fragmented. For example, Snapchat has nearly 100 million daily active users. But Snapchat requires a different social video strategy than Facebook, Instagram, or live streaming apps like Periscope.
Help your clients see the potential of these new formats, especially beyond the traditional uses of the 30-second ad format. Social video can be used for much more than generating awareness.
The global agency We Are Social used the example of Twitter's ScratchReel to give a new perspective on the fashion runway.
Most social videos are used to raise awareness. But luxury brand Dior used Twitter's new video format as an interactive product demo, letting viewers pause the show and take a closer look at their new handbags.
Another interesting use of social video came from the Euro 2016 sponsor Credit Agricole. The brand combined soccer Tweets with Vine videos.
As We Are Social explained, fans could interact with the video by sending Tweets with instructions such as #Pass, #Dribble, or #Run. Once they interacted, they could see the outcome of their sideline coaching in the next video.
2. Social changes the workplace
Slack brought the adoption of social tools in the workplace into the corporate spotlight. In less than two years, Slack grew to more than 370,000 paid seats, and $35 million annual recurring revenue.
In January 2015, Facebook revealed its new business networking platform, Facebook at Work.
As the BBC reported, early adopters to Facebook at Work include Heineken, Lagardere, and Hootsuite. The Royal Bank of Scotland launched a successful pilot program. It's now rolling out Facebook at Work to all 100,000 employees in 2016.
"We fundamentally believe that a connected workplace is a more productive workplace," Julien Codorniou, Facebook's director of global platform partnerships told the BBC. "We want to connect 3 billion employees worldwide. All you need is a phone. We are giving everyone a voice."
The opportunity for your agency
If you are a large agency, consider making your workplace more collaborative by using Facebook at Work.
Even with hundreds or thousands of employees, it's simple to gain adoption as employees already use Facebook. At Hootsuite, we use Facebook at Work to build culture, share data more efficiently between departments, and reduce meetings.
The social workplace runs parallel to another key trend in 2016: the fast rise of employee advocacy.
With employee advocacy, your organization makes it simple for employees to share YouTube campaigns, blog posts, and branded content on their personal social profiles.
Your clients can extend the reach of their branded content with employee advocacy. We've seen this strategy produce much more impactful product launches, seed YouTube campaigns, and help clients gain a higher ROI for the content created by agencies.
Watch our recent webinar with Forrester and learn how your agency can include employee advocacy in your 2016 social media recommendations.
3. Social buy buttons produce real retailer revenue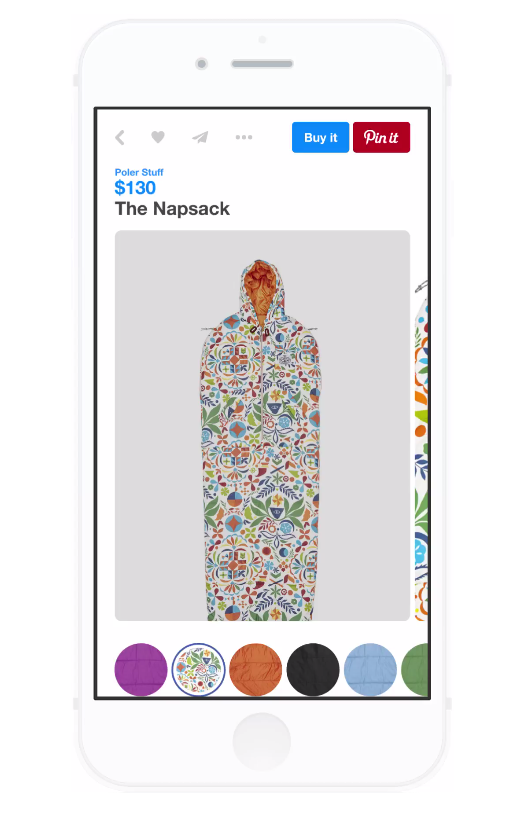 In 2015, we saw the rise of social buying buttons on each of the major networks. Facebook announced a beta program for select retailers, allowing consumers to purchase a "product directly from a business, without leaving Facebook." Instagram, Pinterest, Twitter, and Google also launched social shopping buttons.
This year, your agency can lead the way, driving real revenue from social commerce. Help your clients see the opportunity in this new form of impulse buying.
If your client needs to be convinced of the ability of social media to contribute real revenue for retailers, consider:
37 million visits to Shopify stores via social media converted into 529,000 commerce orders

Two-thirds of all social media visitors to Shopify stores were generated by Facebook

Pinterest is now the No. 2 channel for Shopify stores

Pinterest boasts more than 60 million "shop-able" pins

Orders from Pinterest on mobile devices have increased 140 percent in the last two years
In 2016, expect more mobile consumers to discover, decide, and buy from social networks directly.
The opportunity for your agency
Buy buttons make it easier for agencies to demonstrate that your social media campaigns are driving direct sales, increasing the value of your services. Buy buttons also can reduce cart abandonment on mobile devices. It's a quick win for your clients and an easy way to improve mobile conversion rates.
How Hootsuite can help your agency in 2016
Whether you're an independent agency or part of a global agency network, Hootsuite's dedicated agency partner team is well equipped to help support agencies in the rapidly evolving social landscape.
When you join Hootsuite's Agency Partner Program, you'll gain:
A dedicated partner manager—to provide support and enable your agency to execute social media strategies for your clients.
Exclusive pricing structure and revenue opportunities—to build out your social media service offerings. When you recommend your client purchase Hootsuite Enterprise, we'll reward you for that referral.
Demonstrate technology and social media leadership—you'll gain the resources and tools to help you stand out against your competition. For example, Hootsuite's Ecosystem offers over 150 tools and integrations that make it easy to work faster and better measure social media. Begin by exploring popular integrations such as Mailchimp, Zendesk, Salesforce, and Marketo.