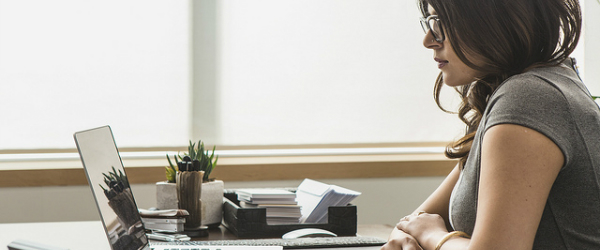 3 Ways to Outpace Your Competition in The Workforce
Five years ago, you could have presented on the fundamentals of social media and been the only expert in the room. Today, expectations around knowledge and skill sets are higher, shifting conversations from tactics to strategy. Millennials use Snapchat, Instagram, and Reddit every day and even universities are teaching digital media—skills that older employees have been slower to master.
With millennials becoming the majority workforce from 2015 onwards, chances are you already work among colleagues with a greater understanding of social media fundamentals, strategy, and organizational planning.
How two social media professionals outpaced their competition in the workforce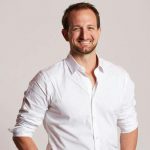 Take Alec Troxell, the Social Marketing & Brand Communications Manager at Publicis North America, for example. After a BA in communications and several post-graduate advertising and copywriting courses, he worked his way over to Publicis and has been there for the last six years. Just over two years ago, he was charged with managing all their social media channels. Coupled with on-the-job training and personal experience, Alec had success early on with social media—and what started as a hobby turned into his full-time job.
But Alec became aware that the next generation of college students would be entering the workforce with more structured social media skill sets.
"I wanted to level set with potential competition and play on the same field as my peers," says Alec.
"While younger millennials are being educated in the new digital sphere in college classrooms, long-standing brand and marketing leaders don't necessarily have the same access to information and resources."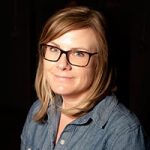 Nicole Ingwersen, the Digital Communications Strategist at SAIT Polytechnic, also recognized the need to refine her social media skills. After a BA in communications and a diploma in television post-production, she eventually became the first local online producer in the Global Calgary television newsroom. She opened the station's Facebook page and Twitter profile—becoming a champion for sharing real-time news on social media among skeptical executives.
Keeping up with social dialogue in the fast-paced news industry was a challenge. Nicole quickly realized social media needed to be approached in a collaborative and strategic way to be successful. Once she moved over to SAIT, she began working to establish a robust institution-wide strategy and bring employee advocacy into the fold.
"I needed help building a strategy—up until now, I haven't had the opportunity to build and implement an institutional strategy across such a large organization," says Nicole.
For Alec to level-set among younger workforce and for Nicole to learn how to implement an organization-wide strategy, both professionals completed the Advanced Social Media Strategy Certification (ASMS) from Hootsuite and Syracuse University's Newhouse School.
We connected with them to uncover their top 3 learnings—and how they applied them across their respective organizations.
1. Improve efficiencies by organizing your social
Alec knew the fundamentals of social media already, but wanted to develop his strategic skills. He found that one of the most valuable skills was learning how to do an organizational social media assessment.
From the certification, Alec learned that the way in which social media is organized can increase efficiency and improve communication for any business. Social media at Publicis began at the US entity, with several local offices managing individual accounts. But with no one managing the individual accounts holistically, Alec noticed inconsistencies in social presence, tone of voice, and support. With an imminent merger of Canadian and American entities into Publicis North America drawing near, Alec needed to consolidate social accounts and create a singular brand presence.
He streamlined all Publicis North America brands, accounts, and teams into a single social organization, trained them on his learned best practices, and got them collaborating within Hootsuite. "Today, we're targeting one unified strategy for all our global social media accounts," says Alec. "We have more opportunities to grow together, as opposed to the fragmented landscape that previously existed."
2. Strategic planning across an organization
Nicole, on the other hand, was challenged to build an organization-wide strategy. SAIT has over 100 branded social profiles and 3,000 employees, a handful of whom are digital natives who actively engage on social media, but without strategy. As an institution that educates across many different topics, SAIT's content range is so vast that it seemed impossible to find common ground.
"During the certification, I took extensive notes on best practices for creating large scale strategies, especially on how other organizations did the same, and I refer to them daily," says Nicole. After completing her ASMS certification, Nicole had a much clearer picture of how to design and implement a strategy for an organization with many different audiences and objectives. Working with a 22-member social media advisory team, she is now defining SAIT's digital objectives and tactics for the coming academic year, while offering support to account administrators across campus as they develop content plans for their specific channels.
Nicole is working with the advisory team to develop a campus-wide employee education campaign. This way, all SAIT staff will understand how social media can help them build and strengthen relationships with others in the community. "I knew our institution needed a strategy, but I needed guidance into how to implement it," she says. "We're already beginning to see success on many of our accounts and an overall increase in interest in social at SAIT."
3. Being organized and strategic creates room for improvement 
For Alec, once the organization was working together on social, he started to improve the little things that can make a big impact. For example, he brought his new skills to bear on SEO search terms and thought leadership topics Publicis North America should be known or searched for.
"Now I have the time and know-how to properly map out and achieve objectives—the ASMS certification is already shaping conversations on the things I'm going after," Alec says.
"If I found something relevant in the course, the next day it would be implemented."
Well on her way to having strategies and training in place, Nicole can now take a more in-depth look at SAIT's audience and the best way to engage them, based on analytics. After that, her team will focus on measuring and acting on ROI, and how they can improve content to support objectives better.
With industry education and recognized credentials, you too can champion and drive your organization's social media strategy—all while accelerating your career.