Ryan Holmes in Fast Company – 4 Pillars to Building a Brand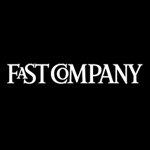 Ryan Holmes was recently featured on Fast Company weighing in on successful brand building. From tech startup to an international success story, Ryan shares his personal expertise on what's worked for HootSuite.
We've summarized his thoughts on product offerings, nurturing the community, establishing a team and providing thought leadership. Read the full story here.
One of the best ways for entrepreneurs to stand apart from the crowd is through successful brand building. This doesn't occur overnight, and branding can be seen as a challenge that is constantly being perfected.
1. Product Offering
To cultivate a strong brand, it's important to start with creating a solid product offering. If your company's product amazes your customers, people will do the evangelizing for you. The feedback customers create will allow you to innovate and continue to grow. A great way to get unbiased feedback is through social media, as well as setting up an online support system.
2. Community
On top of building a strong product, it's important for an entrepreneur to embrace their community. This can be done through thoughtful engagement and providing insightful content both at events and online. Treat the online community like a garden, and continually to grow it by nourishing it, keeping it tidy and trimming the weeds from time to time.
3. Team
Another strong element to a successful brand is by building a strong team. In the beginning, it's your biggest source for recruiting top talent and is the foundation that your company is built upon. Creating an environment where people want to work towards a common goal helps to create a tight, connected culture. With a strong team, entrepreneurs can then project their culture online and show that they're more than just business.
4. Thought Leadership
Finally, entrepreneurs can establish a strong brand by becoming a thought leader in the industry they're a part of. It's important to stay current and be an influencer by developing white papers, case studies and speaking at conferences.
For the full story, check out Holmes' full article on Fast Company.