5 Free Apps to Simplify Your Life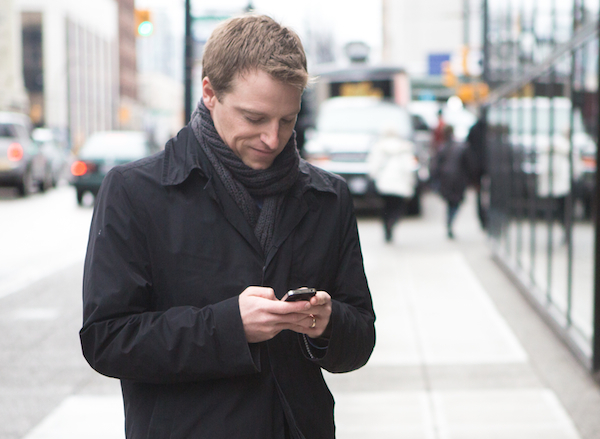 This post was originally published by HootSuite CEO Ryan Holmes on the LinkedIn Influencer blog. Follow Ryan on LinkedIn:
Here's some irony: Thanks to amazing advances in technology, we now have an endless selection of ingenious, time-saving apps and tools to fill our beloved smartphones, tablets and laptops. But thanks to these very technologies, we're also finding we really don't have a second left to spare.
What's the solution? Yes, it would be nice to unplug and tune out. But for many of us—me included—that's just not possible. Running a social media company, I can't afford to turn my iPhone off, even for a few hours.
But I have found a few great tools to simplify and streamline my digital life. Here are five free apps—some classic and some new—that will help you save time and be more productive:

LastPass: Stop password madness
According to a recent ranking by SplashData, the most commonly used password last year was, you guessed it, "password." If you're ready to upgrade your security options but hate remembering dozens of different passwords, it's time you finally got LastPass. Introduced all the way back in 2008, LastPass stores and automatically fills in all of your login credentials. It can even generate hack-proof passwords if you want.
But maybe you've been holding out all this time for the obvious reason: If someone hacks LastPass, won't they have access to all of your sites? Consider this: LastPass stores your data online in a form that even the company (and the NSA, for that matter) can't read. Plus, they offer two-factor authentication options to ensure you're actually who you say you are. (While LastPass is free, the mobile edition starts at $12 per year–a small price to pay to never have to fumble through a login with your iPhone keypad again.)
Sunrise: A calendar app to actually get excited about
Even if you don't really get excited about calendar apps and you're perfectly happy with iCloud or Google calendar, I suggest taking a quick peek at Sunrise for iPhone. Not only does it pull in all the events from the aforementioned calendars, it also incorporates social data from services like Facebook and other networks. So, for instance, you can see Facebook events and friends' birthdays, Foursquare check-ins, and more on one synchronized calendar. Plus Sunrise has a seriously eye-pleasing interface, with a two-week view up top and your day's schedule in detail shown in a panel below.
Apart from those key features, it's the little stuff that sets Sunrise apart from other free competitors. You can send and respond to event invites from within the app itself. A tap brings up a handy map to help you get to your next appointment. And, my personal favorite, Sunrise pulls in weather for your location and shows a little icon next to events throughout the day, so you always know when to bring the umbrella.
Hootlet: Stop wasting time on social media
Considering how popular social media has become, it's still a headache in a lot of ways. To post to social networks or view the latest Tweets or updates, you generally have to stop whatever you're doing on the net and go to Twitter, Facebook, LinkedIn, etc.
Hootlet ends all that. (Disclaimer: This little free tool is from my company, HootSuite.) Install it on your Chrome browser, and you can share any webpage with just a click, across any (or all) of your social networks (and even schedule when the updates go out). Then there's the really cool stuff. Do a Google search and you'll automatically see the latest relevant Tweets. Search for a restaurant on Yelp, and the most recent Tweets on the venue pop up. Put in any location on Google Maps and see Tweets sent from nearby.
I could go on, but you get the idea. Instead of having to make an effort to go to social media sites, Hootlet brings relevant social media to you–integrating Twitter and other networks into your browsing in all kinds of time-saving (and long overdue) ways.
Vizify: Your digital self on one snazzy website
You've got reams of social and professional info scattered across all corners of the net–on Facebook, Twitter, LinkedIn, and who knows how many other networks. Wouldn't it be nice if you could somehow consolidate it all–with a few clicks–into one professional-looking website?
This is the charm of Vizify, which stands apart from existing personal site builders with its eye-catching, customized infographics. To set up the site, you just need to connect existing social profiles, including Facebook, Twitter, LinkedIn and Instagram. Relevant data is then pulled in and automagically arranged into not just a homepage but an entire website, with pages dedicated to your resume, education, social-media activity, and more.
It takes a bit of tinkering to get things looking just right, but the layout and graphics are top-notch. Among the coolest features: a timeline of all of your tweets showing which words you mention most from month to month; an instant graphical resume; and a customized animation illustrating all the places you've called home over the years.
Evernote Web Clipper: Never lose another web gem
For anyone who devours the web on a daily basis, the biggest problem is too much of a good thing. There's so much extraordinary content–from articles to images, videos and Tweets–that it's almost impossible to keep track of it. You read the most amazing gluten-free pizza recipe at work, for instance, and by the time you get home you have no idea where you saw it.
Enter Evernote's Web Clipper, a browser extension that lets you "snip" out those little gems you encounter online and store them all in the cloud–neatly catalogued and accessible on any device. You can select a piece of text or an image or choose to save the entire article or page. The selection can even be highlighted and marked up with text and arrows, so you remember exactly what caught your interest and why. Plus, this can all be shared via email or on social networks. Web Clipper has been around for years now, and it's hard to imagine my digital life without it.