Ryan Holmes in Inc. – 5 Free (or Nearly Free) Apps for Small Businesses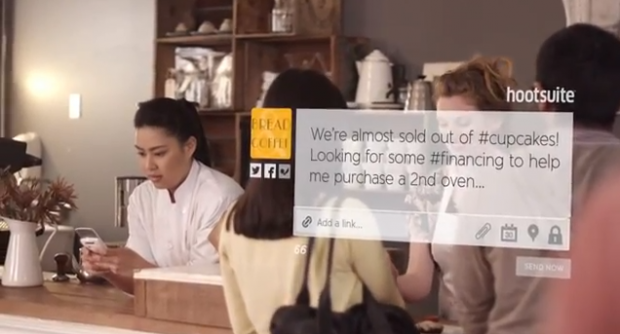 An article by HootSuite CEO Ryan Holmes was featured in Inc.. Holmes looks at the challenges faced by small businesses, and the free or cheap apps that address them. You can check out the original article here.  
By HootSuite CEO, Ryan Holmes
Small businesses rarely have small problems–or big budgets to solve them. In the early days of HootSuite, with 21 people crammed into a tiny office on an even tinier budget, we were always on the lookout for technology that would make our lives easier. Unfortunately, clumsy user interfaces and nonexistent support meant apps were often more trouble than they were worth.
Over the years, however, I've found a few apps that I truly can't live without. These five are easy to use, cloud-based, and scalable, so that they'll grow along with your company. Best of all, each app has a free or nearly free version for businesses just getting off the ground.
Zendesk
Zendesk simplifies and streamlines customer service. The app consolidates all customer communications–email, social media, websites, and even phone–into individual "tickets" that your entire team can access and respond to. You can automate standard responses, store customer histories, and create product forums where customers can interact and answer each other's questions.
Zendesk offers a special "Starter Plan" for up to three users for $20 per year. Regular monthly plans start at $24 per user.
Google Drive
File-sharing is a critical part of a growing business, and Google Drive makes it nearly foolproof. Multiple users can collaborate in real time, creating, editing, and commenting on documents in the cloud. Revisions save automatically, and, most importantly, you can access your documents from any device. All of this represents a huge productivity leap over the old-fashioned approach: attaching documents to emails and sending endless iterations back and forth.
Individual users get 15 GB of free storage. Monthly business plans start at $5 per user and include 30 GB of storage.
Evernote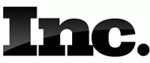 Say goodbye to sticky notes. Evernote is an indispensable vacuum cleaner-style app that sucks up all of the random data you encounter on the Internet and in your real life. Whether it's excerpts from websites, photos, voice memos, documents, or handwritten scribbles, it all gets stored and organized in the cloud as individual "notes." These notes can then be sorted, tagged, edited, and even shared with colleagues. All of this information is in turn accessible across all of your devices and automatically synced.
Individual users can upload up to 60 MB of content per month for free. Evernote Business ($10 per user per month) offers 1 GB per month
MailChimp
While social media has proliferated, old-fashioned email marketing remains a critical way to reach clients and build connections. MailChimp is a no-nonsense, intuitive tool for creating email lists and keeping track of which customers are opening messages and clicking on links. You can easily import contacts and even segment your lists so subscribers receive only relevant emails. MailChimp also includes basic A/B testing features, for comparing which subject lines and send times work best.
Free users can send up to 12,000 emails per month to up to 2,000 subscribers.Unlimited plans start at $10 per month.
HootSuite
Disclaimer: HootSuite is my company, so I'm not impartial. But I'm also not the only one who thinks it's a valuable tool. Seven million people and thousands of small businesses use HootSuite to manage their social media communications. A web-based dashboard lets you access dozens of social networks in one place. You can set up streams to monitor keywords and specific followers, as well as access detailed analytics reports showing who's reading and responding to your posts.
HootSuite's free plan allows tracking for up to 5 social profiles. The $8.99 per month pro plan offers tracking for up to 50 profiles and advanced analytics.
All five of these apps have healthy, growing userbases, which means they'll be around for the long haul, rolling out regular updates to keep things fresh and stay relevant as your business expands.
Holmes' original article can be found on Inc. website.
Want to see how social media tools can help your small business? Watch "Social Media is Sweet:"