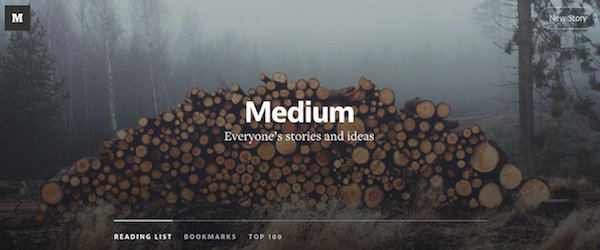 6 Great Medium Posts About Social Media
In a very short amount of time, Medium has become an influential blogging platform on which writers, industry influencers, entrepreneurs and even the President of the United-States share their insight with the public.
The tech industry was one of the quickest to adopt Medium, and tech writers have since published some of the most interesting and successful posts to date. Here are six Medium posts about social media that we love.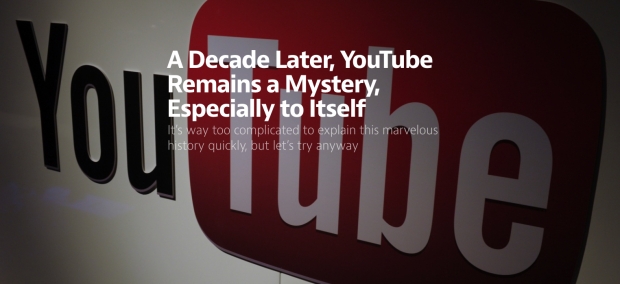 Hank Green is a YouTube success story. Co-creator of the VlogBrothers YouTube channel (2.4 million subscribers), Green has been making online videos for nearly a decade, and has had a real insider's look at the growth of YouTube. With YouTube celebrating its tenth anniversary earlier this year, Green shared his own take on the social network's growth in a Medium post.
The title, "A Decade Later, YouTube Remains a Mystery, Especially to Itself," isn't necessarily accurate. Green provides a number of insights only someone very familiar with YouTube would have experienced.
He shares the email he got from YouTube's Partner Program after it launched in 2007.
"Congratulations — you've been selected to become a YouTube User-Partner! As a User-Partner, you will receive the following benefits:
* Enhanced channel page with auto-play and more branding options.
* Opportunity to "monetize" your videos for ad revenue sharing.
* Director Videos rotation.
* Inclusion in our partner "browse" area located at: Channels > Partners.
* You'll be first in line for other cool stuff that hasn't been released yet."
This partner program, Green explains, was genius in that it created an entire ecosystem. Revenue sharing benefitted both the social network and video creators, while creating a major incentive for people to create videos.
Green also revealed that people whose copyrighted videos are stolen and reuploaded elsewhere on YouTube can actually monetize these copies for their own gains, a revenue stream he says is being exploited by many entertainment companies.
Where Green's 'Mystery' comes in is through our lack of understanding of where YouTube might end up in another 10 years. No one could have predicted its evolution when it was launched in 2005, and things aren't much clearer today. The only thing we know for sure is that users will drive the change, and that along the way YouTube and major enterprises are going to be looking for a way to capitalize on it. As Green puts it:
"Ten years ago, a plug that had been placed in the institution of human connection started to leak. Somewhere around 2011, it blew out completely.
All of that pent-up energy of expression is impossible to aim in any specific direction. Once YouTube had been selected as the go-to destination, there was very little anyone could do to stop it from becoming extremely important and culturally impactful.
The only thing YouTube has to do is not try and put the plug back in."
An Ethiopian Airlines 767-300 has been hijacked and is currently circling over Lake Geneva. #avgeek #aviation #ET702

— John Walton (@thatjohn) February 17, 2014

John Walton sent that Tweet before any mainstream media ever caught wind of a plane being hijacked. His special interest in aviation, his participation in the community and knowledge of flight tracking tools all culminated in his ability to definitively report on the event.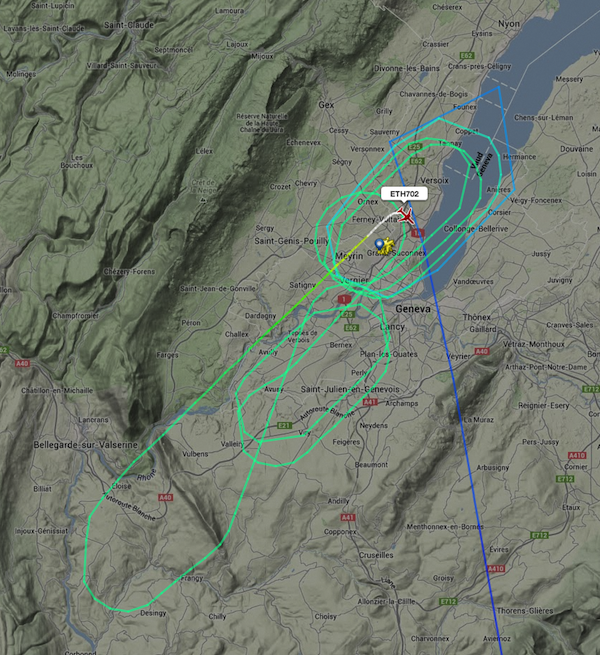 But what is most interesting about this story is that he was able to break the news himself, on Twitter. This could only happen today, in our social media era. Let Walton rock you through his incredible night.
How many times have you read a story about teens leaving Facebook or teens spending all their time on Snapchat? How many of those stories were actually written by teens?
Andrew Watts is a 19-year-old (yes, that is a teenager) university student who decided to share his own take on teenage social media trends based on his experience and that of his friends and colleagues. Though he isn't an expert and doesn't use data or stats, Watts' account of social media use among teens offers a perspective seemingly absent from much of the mainstream conversation.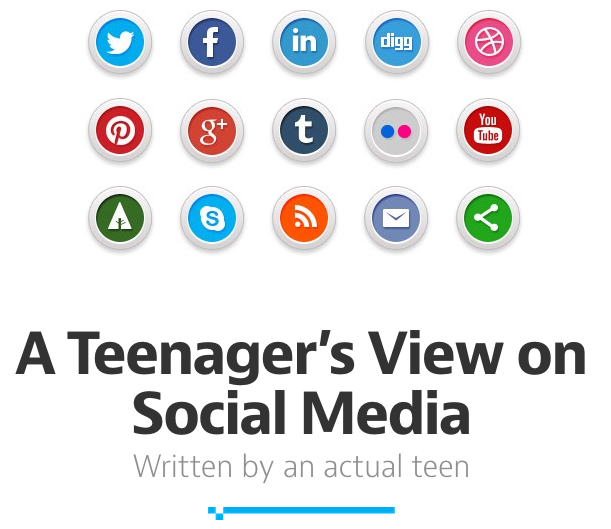 According to Watts, teens don't like Facebook but won't delete their accounts because "that's even more weird and annoying." Teens do still use Facebook groups and messaging, they just avoid the newsfeed he says.
In contrast, Watts says Instagram is by far the most used social network among teens. In addition to the fact that people post less, higher quality content, and that older generations haven't flooded Instagram yet, Watts credits the app's appeal to a lack of links.
"There are no links on Instagram, meaning I'm not being constantly spammed by the same advertisement, horrible gossip news article, or Buzzfeed listicle about the "28 Ingenious Things For Your Dog You Had No Idea You Needed." 
Watts also shares a teen's view on Twitter ("a lot of us simply do not understand the point of it"), Snapchat ("where we can really be ourselves"), Tumblr ("a place to follow/be followed by a bunch of random strangers, yet not have your identity be attached to it"), and a few others. 
This Medium post got a lot of attention. So much so that several rebuttals were written, including "An Old Fogey's Analysis of a Teenager's View on Social Media," which questions the attention given to an account with literally no methodology behind it. Regardless of its broad applicability, Watts' take is an interesting one, well worth a read.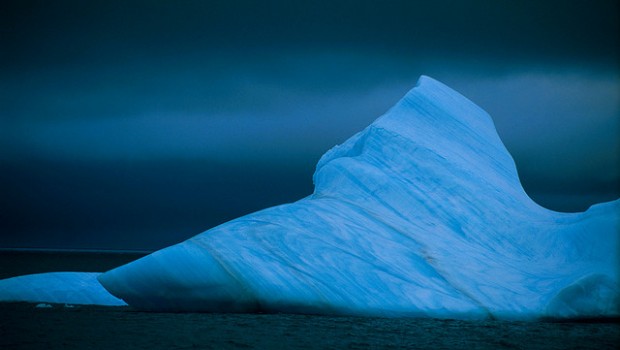 This Medium post, by Craig Mod, wins my award for the best lead. I would be doing you a disservice by not posting it in full below. 
"Twitter is a platform. A networked broadcast system. A bullhorn. A rage machine. Twitter is a revolution instigator and kingmaker. Twitter is food photos and fart jokes and AIDS jokes on the way to Africa and erroneously messaged political erections. It's stumbles and poetry and breaking news.
Tweets — the units of Twitter — are becoming more and more complex. We barely see more than 140 characters, and yet below the surface they grow deeper and broader by the day." 
Mod goes on to describe how Tweets are so much more than 140 characters. Tweets contain data, location information and engagement information. They contain rich media, from images and gifs to full videos. In this way, he says, Tweets are really only the beginning of a large social media iceberg.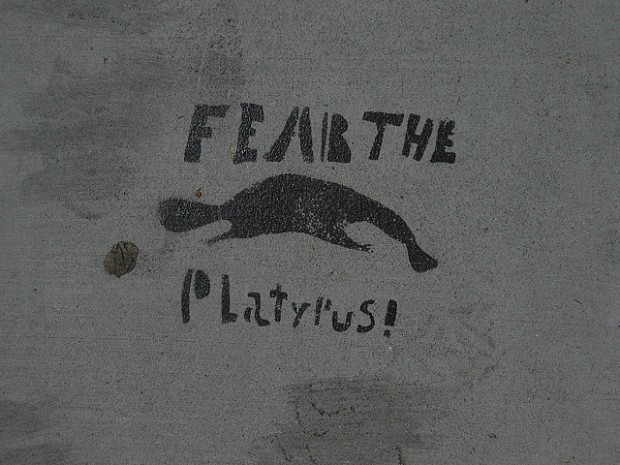 Andrew McLaughlin compares the emergence of Snapchat to the discovery of the Platypus by British explorers. I want to just end it there, since that should be an enticing enough premise for you to click through.
But if animal metaphors aren't your thing, the post is about the mystification and disbelief non-teenagers feel when they first try and use Snapchat. It isn't just the purpose of the app that confuses, but the user interface. From the camera home screen, to the lack of navigation menu, to the color-changing icons, Snapchat just goes against so many UI norms. 
Confused about whether the design was good or not, McLaughlin and his partners at BetaWorks forced all internal communications to happen on Snapchat. The blog post concludes with the inconclusive results of this test.
Ev Williams, co-founder of Twitter and the creator of Medium, is unsurprisingly a user of his own tools. He has written several posts on and about Medium. This particular post, however, is a broader look at how we compare social networks to one another.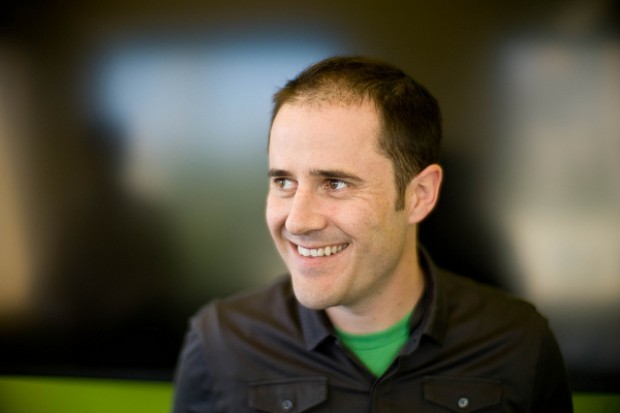 The post stems from a quote in which Williams said he "didn't give a shit" if Instagram had more users than Twitter. A fan of Instagram, he explains that his comments reflect his belief that social networks should not be compared simply based on the size of their user base. 
"Ask any junior high student which rectangle is bigger, one that is three inches wide or one that is two-and-a-half inches wide, and they'll tell you it's a nonsensical question unless they have more information — specifically, the height.
And yet, we literally say one company or service is "bigger" based on a single number — specifically, number of people who have "used" it in the last 30 days. Even without getting into how "use" is defined, this is dumb."
Williams goes on to discuss the metrics that matter to Medium. Their focus, he explains, is TTR: Total Time Reading. This, he says, is a better measure of what value people are getting out of Medium than simple page views. Hopefully this blog post might have driven up their TTR, if only for a few minutes.
Did we miss any great social media posts on Medium? Let us know in the comments.
For more social media insight on Medium, follow Hootsuite CEO Ryan Holmes.