The 7 Essential Mobile Apps For When You Have To Work On Your Phone – Ryan Holmes in Fast Company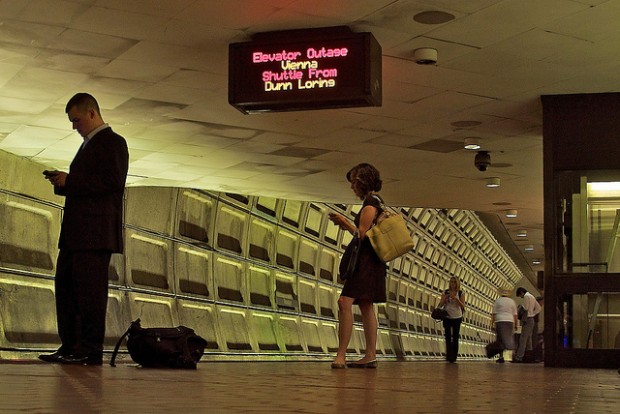 An article by HootSuite CEO Ryan Holmes was featured on Fast Company recently. Holmes shares 7 free, road-tested mobile business apps. You can read the original article here.
In its December 1999 issue, Popular Science previewed an ususual new product. In addition to standard call functions, the "thin and rich" Ericsson R380 cellphone boasted a black-and-white touchscreen, built-in modem for web browsing and a whopping 2 megabytes of RAM. The smartphone was born.
Fast-forward to 2013 and the smartphone may well be the most important productivity tool in – and out of – the office. This year an estimated 200 million workers will tap into mobile business apps to collaborate and conference, access and edit docs, check email, chat and more on the go.
But there's one dirty little secret: Most mobile business apps kill more time than they save. I preview hundreds of apps on the job at HootSuite, a social media management tool used by Fortune 100 companies, mom-and-pop businesses and five million users around the globe. And I see countless apps that make big promises and don't deliver. They're non-intuitive, with clunky interfaces. They have tiny user bases and no customer support. They make simple tasks – like making a to-do list – ridiculously complex.
But the best of the bunch really do make working on the go easier. These seven free mobile business apps – a mix of tried-and-true classics and road-tested upstarts – merit a spot in the phone of any office warrior this year (For an even bigger, unabridged list, consult the HootSuite app directory).
Brewster
Instant Rolodex – Between Facebook, Twitter and LinkedIn – not to mention your email client – you likely have hundreds, if not thousands, of colleagues and customers you interact with. Brewster is a handy mobile app that pulls in contact info and other details from all of those platforms and creates eye-catching, in-depth profiles for each and every person. Using a "relationship algorithm," the app automatically sorts contacts into "favorites," "trending" and other lists, and even sends out gentle reminders when you're falling out of touch with someone. Another benefit: Brewster is fully searchable – not just by name, but keyword, location and even photo.
Here on Biz
Meet your LinkedIn contacts in real life. Virtual connections are great, but nothing beats a face-to-face meeting. With Here on Biz, you can instantly see which of your LinkedIn contacts (as well as other LinkedIn users) are physically nearby, segmented into visitors and locals. Request a connection and you can chat directly via the app, ideally setting up the kind of in-person encounter that gets results. Here on Biz proves especially useful at conferences when trying to make sense of a sea of new faces and maximize meeting time. The app is free to use, though it is somewhat limited by the fact that only LinkedIn users actually running the Here on Biz app show up in searches.
HootSuite
All your social media, anywhere – Yes, HootSuite is my company. But it's not just fatherly pride when I say HootSuite Mobile is an amazing app for handling social media on the go. Just like the web version, the app allows for publishing to all of your social networks – Twitter, Facebook, LinkedIn, etc – from one interface. You can schedule messages for optimum times, attach files and photos and shrink links, all with a few taps. Advanced users can even set up streams for monitoring customer feedback on social networks, track clients and keywords across different platforms and more. But don't just take my word for it. Says Mashable: "[HootSuite is] the premier dashboard for companies looking to get analysis of their social media efforts."
Dropbox
Your hard drive, anywhere – Here's an oldie but goodie. According to urban legend, Dropbox was hatched back in 2007 when MIT grad and founder Drew Houston got fed up with always forgetting his memory sticks around campus. His solution: a seamless, cloud-based system to sync files across all of your devices. Just drag files or folders into the Dropbox folder, and they'll sync across phones, PCs, laptops, tablets, etc., automatically. Edit from anywhere and changes are saved and synced (You can even access older and deleted versions of files). Dropbox gives you 2GB for free (or up to 18GB if you refer friends) and has paid plans for users with bigger needs. You can also designate certain files as favorites, making them available offline – especially handy for frequent flyers and off-the-grid travelers.
Trello
Beyond to-do lists – Back in the early 1950s, engineers at Toyota pioneered a deceptively simple scheduling system called kanaban, based on index cards passed from one part on the plant to another. Trello takes this concept into the mobile era. Tasks (or Lists, in Trello lingo) are represented as columns on a virtual corkboard. Add as many cards as you want to a List, then customize each card with comments, checklists and attachments. You can loop in other team members and assign them cards and even drag cards from one List to another as a project moves toward completion. Uniquely flexible and collaborative, Trello is as handy for personal to-do lists as it is for coordinating complex projects among big teams – from managing sales leads to producing films.
Evernote
Junk drawer for your digital life – Another indispensable classic, cloud-based notetaking app Evernote is quite possibly the world's most incredible junk drawer. You can throw all the random stuff of life in it – photos, voice memos, attachments, clips from the Internet, typed and even handwritten notes – and it makes everything searchable, synced and accessible across all of your devices. The uses are really limitless. Record a sound bite at a conference on your phone and listen to it later on your work PC. Jot down some inspiration on your tablet on the bus, then finish the thought later on your home computer. Take a photo of a business card or handwritten Post-it note, then – courtesy of Evernote's OCR handwriting recognition – search its contents at a later time. The free mobile app lets you upload up to 60 megabytes a month. Upgrade to Premium ($5/month, $45/year) and you get a gigabyte of uploads, collaborative notebooks (which colleagues can log into and edit) and access to your notes even when offline.
UberConference
Conference calls on the go – Organizing conference calls is a logistical feat under the best of conditions – emailing colleagues to set a time, sending out access codes, waiting for everyone to call in. Trying to do all that on the go can be nearly impossible. That's where UberConference comes in, the brainchild of Google Voice guru Craig Walker. You select attendees from your phone's contact list and UberConference automatically calls, emails or texts them to join, no PIN required. Once the call is underway, the app's nifty display shows photos and social profiles of all callers and even indicates who's speaking at any given time. Though it lacks the ability to schedule calls in advance, UberConference definitely succeeds in making the conference call experience a bit less painful.
Looking for more mobile time-savers? An unabridged list of 2013's must-have business apps is available on HootSuite's app directory.
Image via jb912.
Get more insight into the state of social media, by following Ryan on his LinkedIn Influencer blog, a new resource that brings together regular insights from hundreds of thought-leaders around the globe.
Did you know you can add Evernote to the HootSuite dashboard? Learn more about the Evernote app for HootSuite.