9 Places You'd Never Expect to Find HootSuite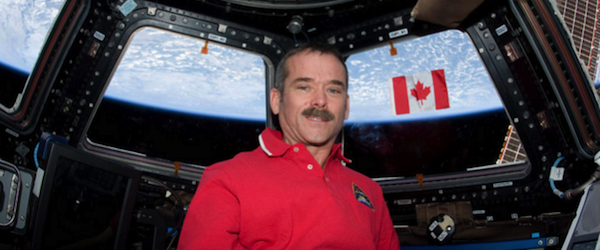 As the social web expands with more social networks and more functionality, people from all parts of the globe (and beyond!) are turning to HootSuite to organize and support their efforts. Here are 9 places that you'd never expect to find us:
Canadian astronaut Chris Hadfield lived on the International Space Station from December 2012 to May 2013. During his time in space, Chris became a social media rockstar, making space cool again by sending thousands of social messages while in orbit. To connect with the world and keep up with his 1 million+ following, Chris collaborated in HootSuite with his son, Evan, who was back on earth and responding in real-time.
"One of the greatest tools to keep up with all the responses is HootSuite. It allows me to simultaneously check responses to Dad's messages, while updating answers on my account. I can easily access questions, requests and responses without logging in and out constantly." – Evan Hadfield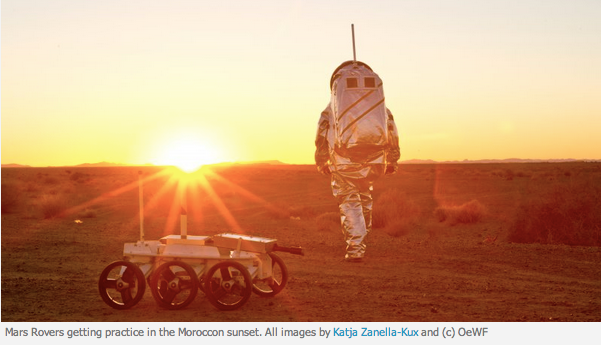 In preparation for our eventual landing on Mars, Austrian Space Forum conducted Mars simulations in February 2013. A team of 50 volunteers simulated a Mars landing and encampment with the Moroccan desert acting as the red planet's harsh, desolate environment and Innsbruck headquarters as "Mission Support". While the team had previously conducted other "Mars" tests in ice caves and deserts, this was the first time that social media played a role. To stay connected among teams and their growing list of supporters, schedule messages and track results, they rely on HootSuite.
"We don't just do this for the science and the scientists. It's important for the general public to see what we are doing as well. It reflects that explorer spirit we all share." – Matthias Schmitt, Austrian Space Forum, Media Volunteer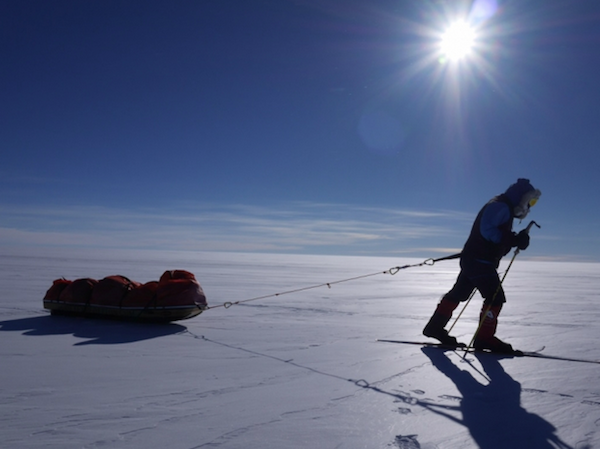 In October 2013, British adventurers Ben Saunders and Tarka L'Herpiniere set out on an 1,800-mile, four-month return journey on foot from the coast of Antarctica to the South Pole. The Scott Expedition, requiring incredible mental and physical endurance, sent a message to the world about perseverance. To build awareness and gain support, social media was integral at every stage along the way – from preparation to maintaining communication from the harshest place on earth. Once in Antarctica, Ben and Tarka got wifi from their tent and were able to communicate with the rest of the world via HootSuite.
"HootSuite helps us oversee our content, channels and communities to make sure we're engaging and spreading awareness" – Francesca Beeching, Marketing Communications Manager, The Scott Expedition.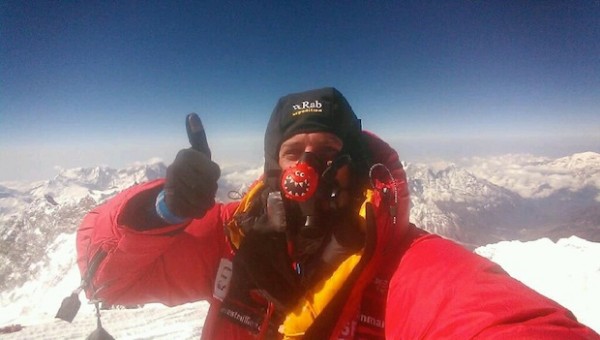 On May 19th, British Explorer Daniel Hughes scaled Earth's highest peak: Mount Everest. Daniel accomplished this treacherous feat to raise £1million for British charity Comic Relief. From Mount Everest's summit at 8,848 metres in elevation, Daniel sent a Tweet via HootSuite to his fans and followers on-the-ground:
Woozers I'm absolutely shattered. Can't even begin to describe what how tough that was. Now in a ice clad tent #dreamingofheat

— Everestmillion (@everestmillion) May 19, 2013
Not only is this a huge accomplishment and act of humility, but it also marks the highest non-aerial message ever sent from HootSuite.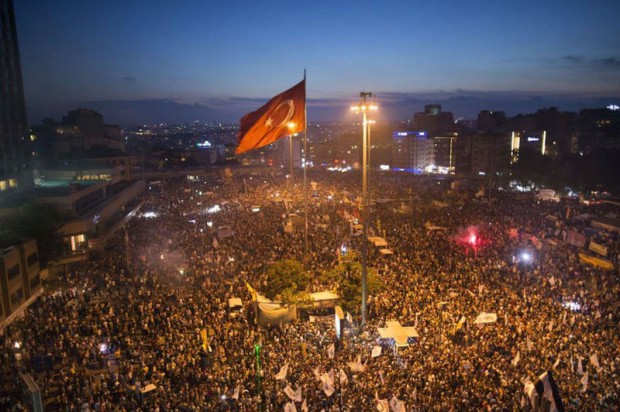 Where there's a will, there's a way. Egypt, Iran, Venezuela, Turkey… during revolutions, each of these countries' governments failed to successfully ban its citizens from using social media. Whether to shed light on the situation, have a voice, or to connect with the world, citizens turn to social media. While governments ban Twitter or Facebook, for example, they often fail to block social relationship platforms, such as HootSuite.
Soon after Turkish Prime Minister Recep Tayyip Erdoğan banned Twitter, 2.5 million Tweets were sent out by Turkey's 10 million users. With HootSuite traffic from Turkey tripling in just 24 hours, social media played a role in giving Turkey a voice.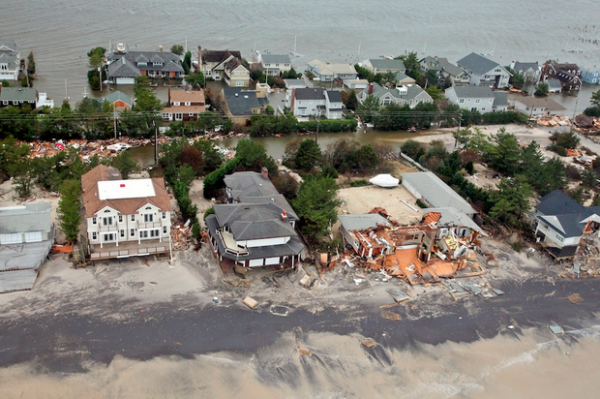 In October 2012, Hurricane Sandy tore across the Northeastern Coast of the U.S., bringing with it mass flooding and devastation. Although they were among the hardest hit communities, Morris County, New Jersey was prepared. Morris County's emergency response preparedness was in part thanks to their social media preparedness. Using HootSuite, they shared government information, safety tips, and responded to hundreds of thousands citizens in need in real time – when other modes of communication were unreliable in the storm.
"We got so much positive feedback, it's unbelievable. One poster said: 'Social media was my lifeline during the storm… you did an amazing job of keeping everyone informed.'" – Carol A. Spencer, Digital and Social Media Manager, Morris County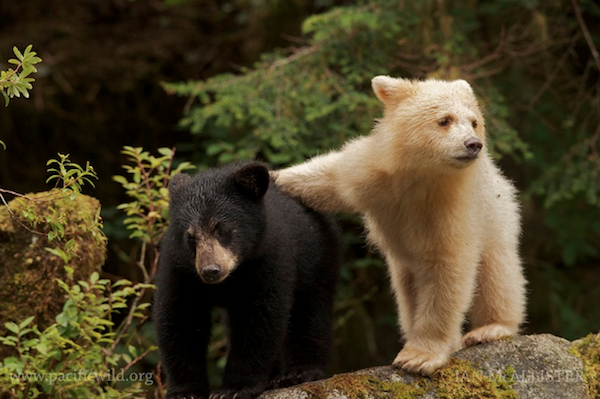 Located on Canada's lush Pacific Coast, the Great Bear Rainforest is one of the largest remaining regions of unspoiled temperate rainforest left in the world. Working to protect the area is Pacific Wild non-profit organization. Using social media, live streaming videos on their Great Bear LIVE project, and photography, Pacific Wild educates their audience around the globe on why the rainforest is such a global treasure. With the area's weather-dependent satellite connections and penchant for massive storms, tapping into HootSuite's scheduling and collaboration functionality is key.
"HootSuite has allowed us to be more organized and collaborate together to spread awareness. Our team on-the-ground is now armed with the tools to live share videos and images to all of our followers – right from the rainforest." – Sarah Stoner, Director of Strategy and Development, Pacific Wild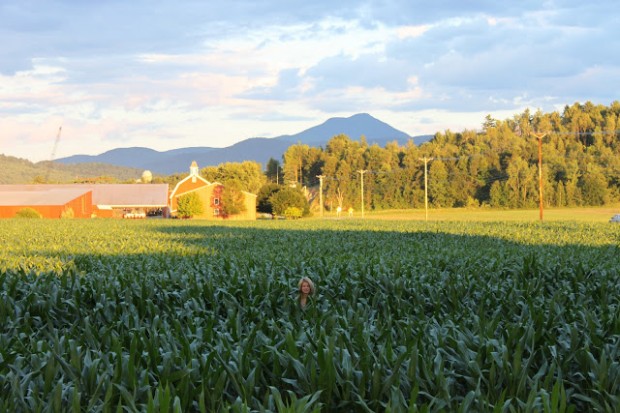 Alison Kosakowski is a jill of all trades. She's a dairy farmer's wife, the Marketing and Communications Director for the Vermont Agency of Agriculture, and in her spare time, she teaches farmers the value of social marketing. Realizing the value in creating relationships between farmers and consumers, Alison teaches farmers how to use HootSuite to build communities, but quickly get back to what they do best.
"Farmers are time-pressed. Farmers love to plan. And farmers want to see results. HootSuite is an invaluable tool, because it solves all three." – Alison Kosakowski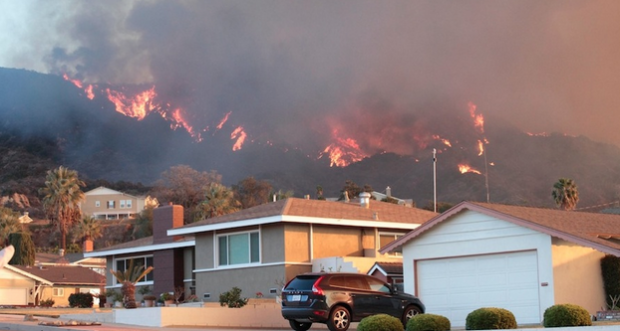 On January 16, 2014, a massive fire started just outside the quiet city of Azusa, California. Now infamously known as the Colby Fire, it rapidly spread across the region – enlisting 1,500 firefighters and law enforcement officers to fight for the homes, businesses and lives of the 46,000-person community. To keep citizens safe, calm, and well-informed, the Azusa Police Department turned to social media, and HootSuite, to stay organized.
"HootSuite gave us the ability to create one message and publish it across all our accounts at the same time. This was great for the fire, because we pushed safety messages out to a range of followers in our department, police association, PIO and other accounts, regardless of where they were most active." – Officer Mike Bires, Social Media Manager, Azusa PD
Where's the most interesting place you've taken HootSuite?