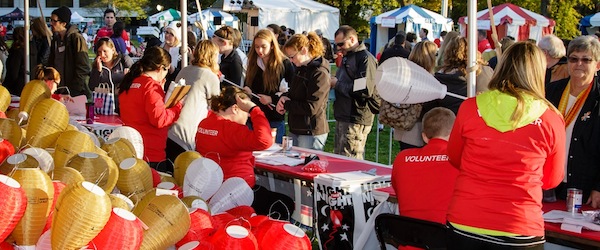 A Fresh Take On Fundraising, Through Social Media Education
A charity is only as powerful as the people that support it, and garnering that support isn't always easy. This is especially true outside of big cities, where gathering large groups of people for a fundraising event is at times impossible. This challenge is one Vanessa Taylor had to face head on, and she did so with the help of social media.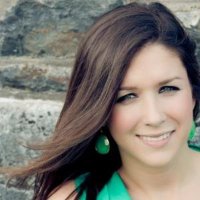 Vanessa is the Atlantic Region Campaign Coordinator for Light The Night, a special fundraiser for the Leukemia & Lymphoma Society of Canada (LLSC). In that role she oversees all marketing logistics for their events, and a big part of those efforts revolve around social media. To boost her social media knowledge and discover ways to make it work more effectively for the LLSC, Vanessa sought out Newhouse-Hootsuite Advanced Social Media Strategy (ASMS) Certification. "My primary goals were to obtain new strategies for our social media plan, and to understand how I can effectively use them," she said.
Completing the certification helped her bring a fresh perspective on social media, and how it could shape the success of the organization. She was able to use the knowledge of social media best practices gained in the ASMS certification to push the organization into a more effective direction online, and solve the major challenge of connecting with supporters outside of Atlantic Canada's major cities.
Learn more about the Advanced Social Media Strategy Certification
Reaching the Big Supporters in Small Communities
This year Vanessa spearheaded a campaign called "Light The Night in a Box" in Newfoundland, a 150,000-square-mile province with little charitable saturation. She saw that as an opportunity and used the Walk in a Box concept— an organized walk that can be as small as someone's backyard but that allows the Society to identify where they have support in smaller communities. "The only way to identify people in this market was through social media," Vanessa explains.

One of the things she learned through ASMS is the power of the promoted post. To support the Walk in a Box, she created a social media ad that targeted cities in Newfoundland, men & women, aged 35-60, as well as keywords such as cancer, charity, leukemia, lymphoma, and so on. That promoted post specifically resulted in a Walk in a Box that raised $5300 in its first year, and the organizer has signed on for another walk this coming year. It allowed the organization to identify and connect with a fantastic supporter who otherwise might never have known how to become involved.
Social Media's Place In Fundraising
This promoted post is an example of a very cost-effective way of making a big impact online, and Vanessa could not stress enough how beneficial the low cost of social media is for charities. "This is my favorite part of social media. As a charity, the last place we need to be spending money is with expensive ad campaigns. It is not the right use of our funds," she said. " The beauty of social media is you can get your message out for next to nothing, and sometimes, for no money at all! It has engaged our participants, allowed them easier access to information and staff, and strengthened ties in provinces further away."
And those efforts are working. So far in 2014, the LLSC is showing 120% year-over-year growth in Halifax, including $170,000 raised. They have already reached 79 fundraising teams, more than they had for the entire year of 2013. "Our walk is growing, and I think this is largely due to social media and using it to our benefit," Vanessa says. "Our biggest emphasis this year was on recruitment. Some of which can be done in person, but most of which can be done online. We cannot afford to fly to different provinces, but we can post enough information on social media to engage volunteers and donors."
Vanessa has also used her newfound knowledge of social video, social media scheduling and analytics to create a well-rounded social media strategy for the LLSC. From revenue generation to recruitment, Vanessa is using the knowledge she learned in the ASMS certification program to help her organization help others.
Learn how the Advanced Social Media Certification can help you succeed on social