Share to Earn with #HootSuite Affiliate Program ~ Social Media Tools for Business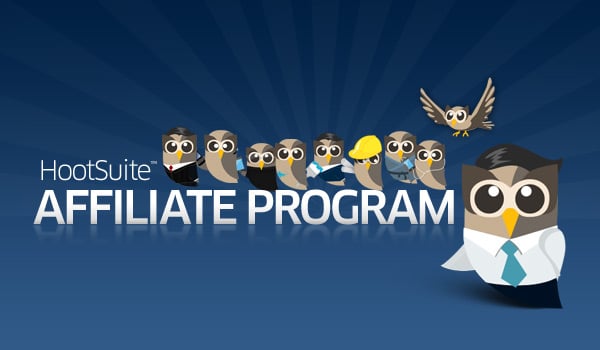 You already tell your colleagues and friends about HootSuite… So why not earn a commission for your evangelism with the HootSuite Affiliate Program?
Affiliate Refreshment
Since launching the program in January 2011, we've seen some great results and creative campaigns. We've also listened to the feedback and crunched the data to see how to make the program even better for even more Owls.
As a result you can enjoy the refreshed HootSuite Affiliate program with a new batch of campaign building and promotional tools to help promote the premium plans to your audience. Plus, HootSuite Pros will now enjoy upgraded pay-out terms to help you earn more commissions, more often!
So, whether you are a Basic or Pro HootSuite user, sign-up and begin earning.

Creative ToolKit
First up are a batch of new campaign and promotional materials to catch eyes and clicks. We've tested and optimized each creative version extensively to provide the best conversion rates possible. Choose from a selection of new banners, badges and buttons, available in two formats: static (.jpg) and dynamic (flash and .gif).

Additionally, grab tuned-up text links and pre-made affiliate campaign links to direct your audience right to HootSuite sign-up pages. These snippets are designed to make your promotional efforts quick and easy to set-up and effective in action.
Pro Payday
Need another reason to come onboard? HootSuite users with premium (Pro and Enterprise) plans now receive 100% commission on the first payment from all referred customers! And the paydays for Pros come quicker too — PayPal account credits are issued once you reach $50 in commissions.
Bundles of Owls
Sign-ups for Pro plans are just the start, wise affiliates can create a windfall by promoting and up-selling:
Additional Team Members
HootSuite University
Custom URL shorteners
Enhanced Support
For agencies and consultants who are already setting-up accounts for clients, this can be a great way to help your client with support and branded web address while adding another revenue stream.
Bloggers can tune campaigns to their audiences needs: i.e. SMB-focused blogs might promote additional team members, while industry blogs might target social media newbies as prime candidates for HootSuite University to help fast-track their social media skills and tactics.
Remember: The HootSuite Affiliate Program is open to all HootSuite users to promote the dashboard to friends, colleagues and audiences around the world. The only questions left is: How will you spend the commission you make?
Learn More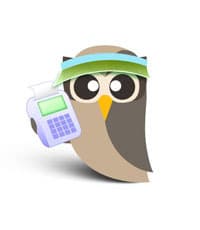 For more information about the HootSuite Affiliate Program, please visit hootsuite.com/affiliate.
Have questions? Start at the HootSuite Help Desk Affiliate FAQ.
Also be sure to follow @HootAffiliate on Twitter for program updates and tips for getting the most out of your promotion of HootSuite. And feel free to leave any questions, comments, or suggestions you may have on the HootSuite Affiliate feedback channel.
For more general media info about HootSuite, please visit the online media kit at blog.hootsuite.com/media – you'll find logos, contact information and additional resources to spark your success!